After 10+ years of of being a wedding photographer, I've made a list of the most important wedding planning tips to share with you. It's a wedding planning list you won't find on most wedding websites, it's just my personal list based on what I've seen. 

So, not one of the five tips but first and For Real. Get yourself a wedding planner. They are paid to think of all the things you might miss... simply because there is so much to planning an epic day! If you don't have a wedding planner yet, start making a folder and print or take notes of the following suggestions. This works for whatever planning stage you are at. They should save you some time, stress, and most definitely, plenty of money. While you start thinking of the big picture, I want to give you some ideas you may have never thought about otherwise.
1. Set Aside "You Time" at Sunset
They call it The Golden Hour for a reason! Some of the most flattering and beautiful light is in the evening. So if the weather is good and there's an epic sunset, your wedding photographer should kidnap you for 10 minutes or so for some beautiful photos. People won't notice you missing and it's an incredible experience you should not miss out on.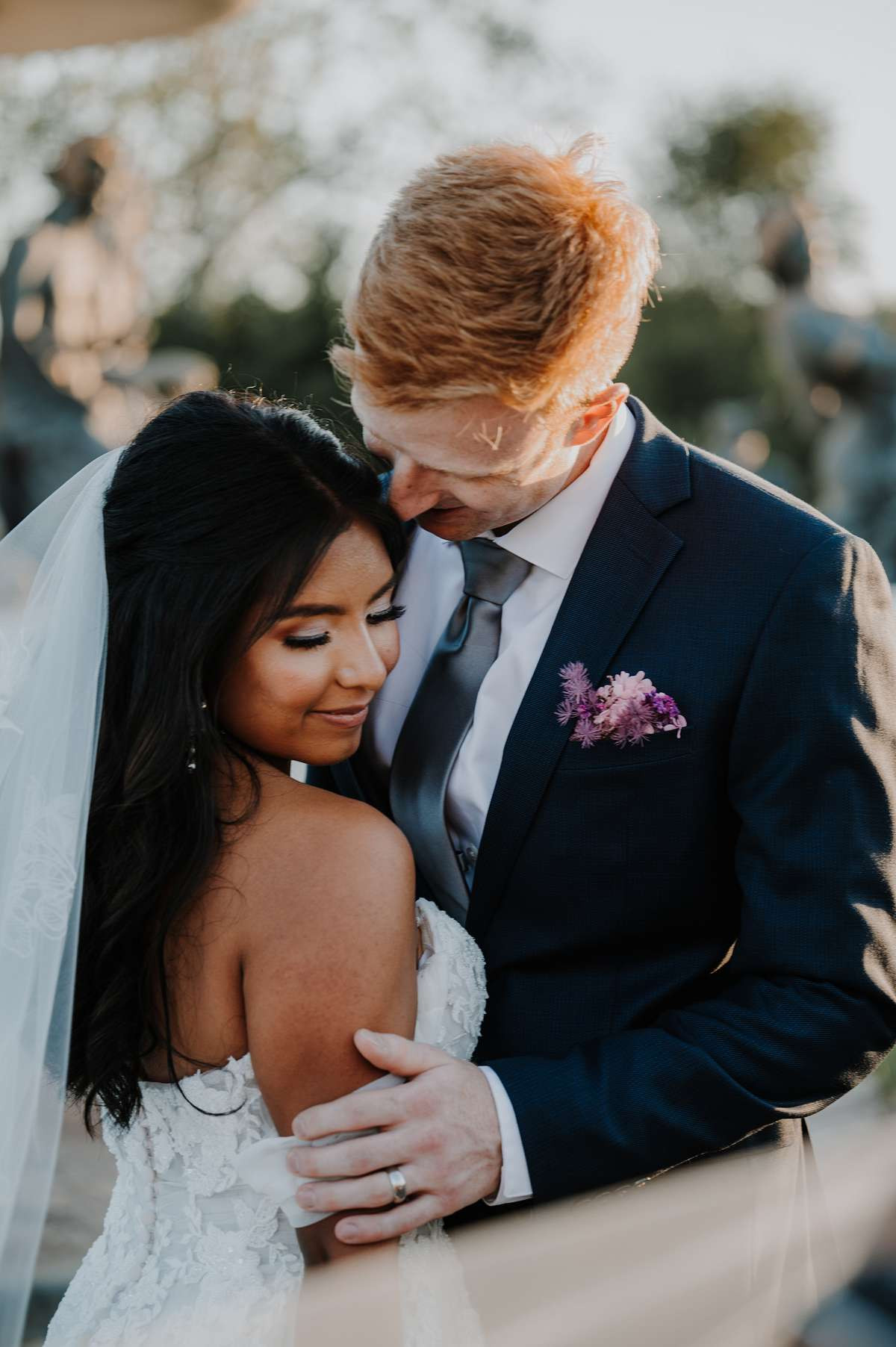 2. Entertainment– seriously, it makes or breaks the party

No matter how much money you've invested in the venue, food, vendors, if your reception has nothing happening, people won't have much to remember. I've been to some incredible and some not so incredible receptions and the main difference between the two? The quality of the entertainment. Good DJs and good live musicians are worth their weight in gold. As a wedding photographer, I coordinate with the DJ or musician THE MOST at your reception because they are the one who keeps the party going. Making sure you hire someone with great credentials and a lot of stellar reviews is for sure well worth the investment.  
Beyond the DJ or live band, here are some other ideas on how to make your wedding day memorable for your guests:

Magician
Games before dinner starts

Games during the reception

Photobooth

Selfie stick on dinner tables
Cocktail hour games
Bonfire (with snacks, of course)
Fireworks
3. Sparklers!!!
Make sure you get long sparklers for your wedding day.
Have plenty of matches for many people to start lighting the sparklers at the same time.
One guest always gets more excited so he'll be first to light it – that's why they need to be long!
Safety first – so have jars of sand ready for leftovers
Everyone should light them at the same time
Mind your hair!
Sparklers' photographs make for some beautiful memories, but make sure they last long enough and the bride and groom should definitely hold one, too!
Plan a sparkler exit before it gets too dark outside. You want at least a little bit of natural light on your faces as he bends you in a kiss at the end of your exit. Otherwise, you'll have a harsh flash or orange glow.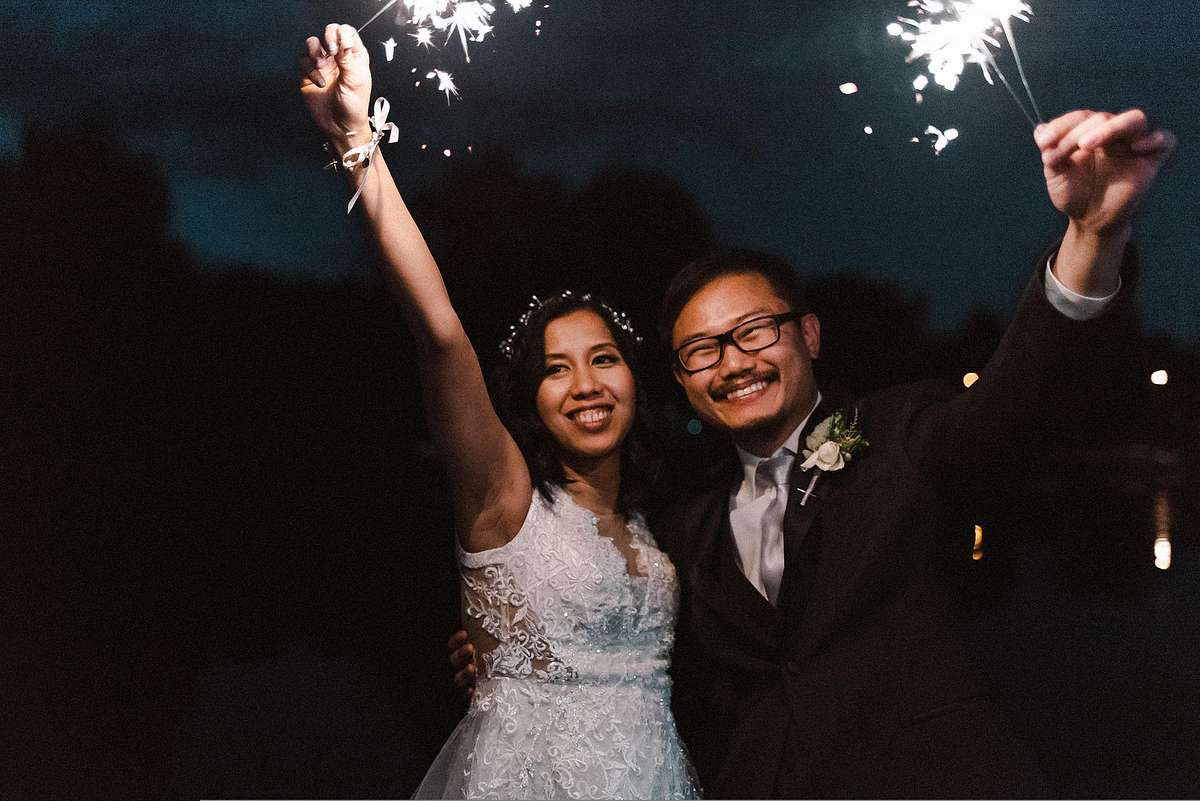 4. Create a separate email for your wedding contacts
A great way to not be Spammed on your personal or work email is to create a separate email just for your wedding admin.
All in one place, you can both access and things are much better organized for your big day. This should be one of the first things to start with for any kind of wedding. This and all those inspiring Pinterest boards, of course.
You have so many important decisions to take in the wedding planning process. An event coordinator could also have access to this address if needed.
5. Wear Your Wedding Shoes Before Your Wedding
Like, for the whole month before. Seriously, break those suckers in. Wear them for 15 minutes at first and then build up to wearing them around the house all evening towards the end of your wedding month. Absolutely do not wait until the day of your wedding to put them on. Your feet will start hurting about 20 minutes into a 12-hour day! There's no quicker way to kill the magic of your wedding day than by having red, swollen, blistered feet all day. 
On that note, definitely bring a pair of flats (or cute flip flops!) to your reception. Hint: We really like These from Amazon! This tip is more widely known, but it's still worth repeating.