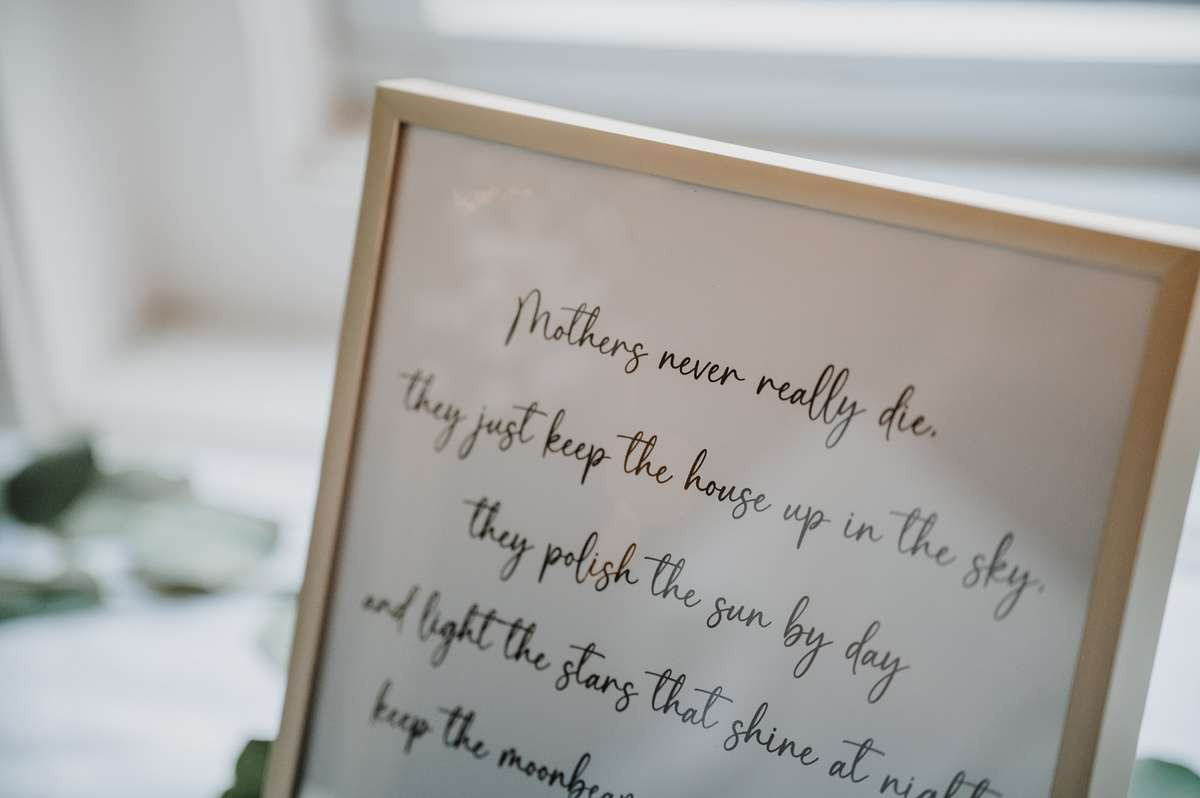 Weddings are often times of joy and celebration, but for those who have lost a loved one, there is often an underlying sadness that can't be ignored. Whether it's your mother, father, grandparent or friend, planning a wedding without them can be difficult. It is important to find ways to honor the memory of your loved one while still enjoying your special day. Below are some ways I've seen at weddings I've photographed, from small mementos to larger gestures. However you do it, though, making it meaningful to you is the way to go. 


Include Their Photo in Your Bouquet: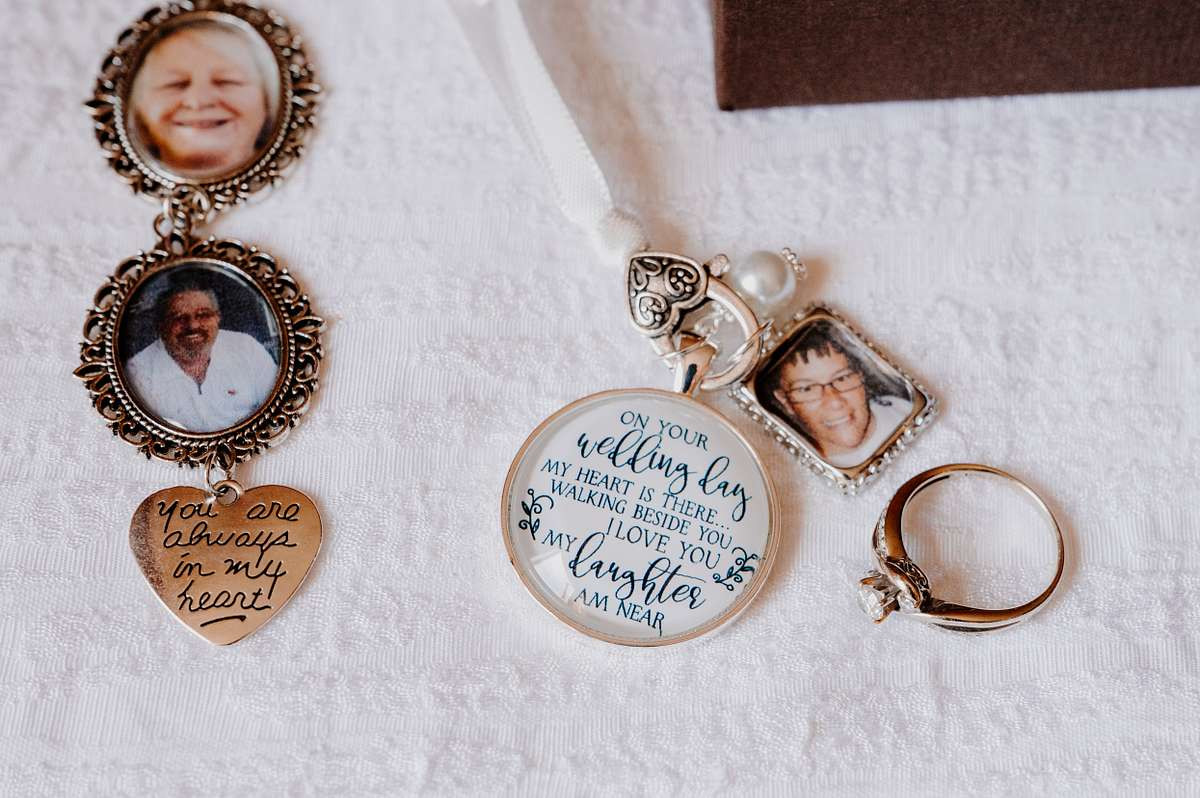 If you are having flowers at your wedding, consider adding a photo of your deceased loved one to your bouquet. You could even attach the photo to the ribbon or lace on the handle. This will serve as a reminder that they are with you on this special day in spirit. This is by far the simplest and most common way I've found but that makes it no less touching. 



Memorialize Them During Your Ceremony: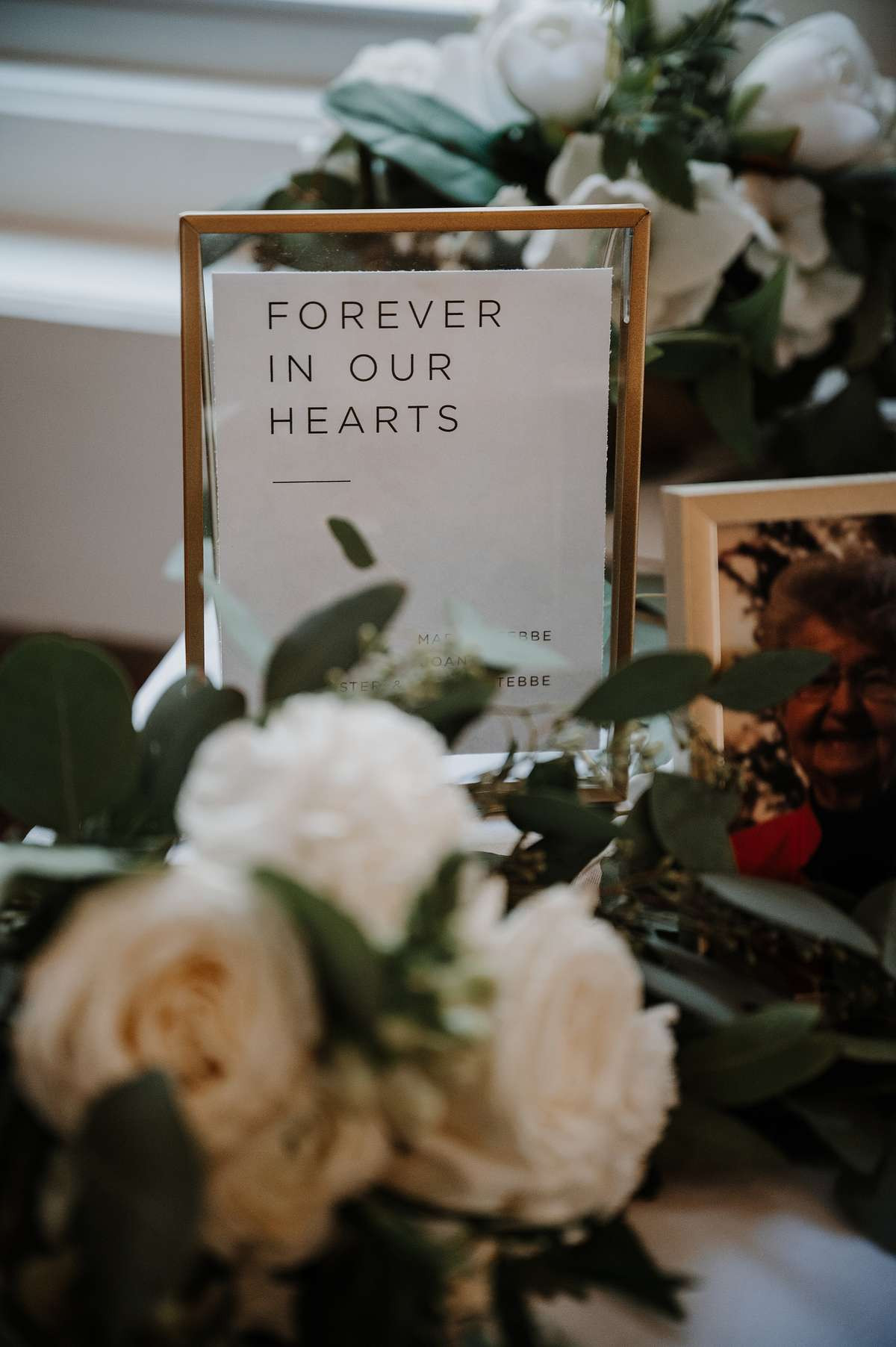 Many couples opt to include symbols such as an empty chair or chair with photos at their ceremony to honor those who have passed away. This is a great way to show respect and show that they were not forgotten during such an important day in your life. When a bride has lost her father, oftentimes I've seen her walk alone or walk with her brothers as a symbolic gesture. 
Speak About Them During Your Vows: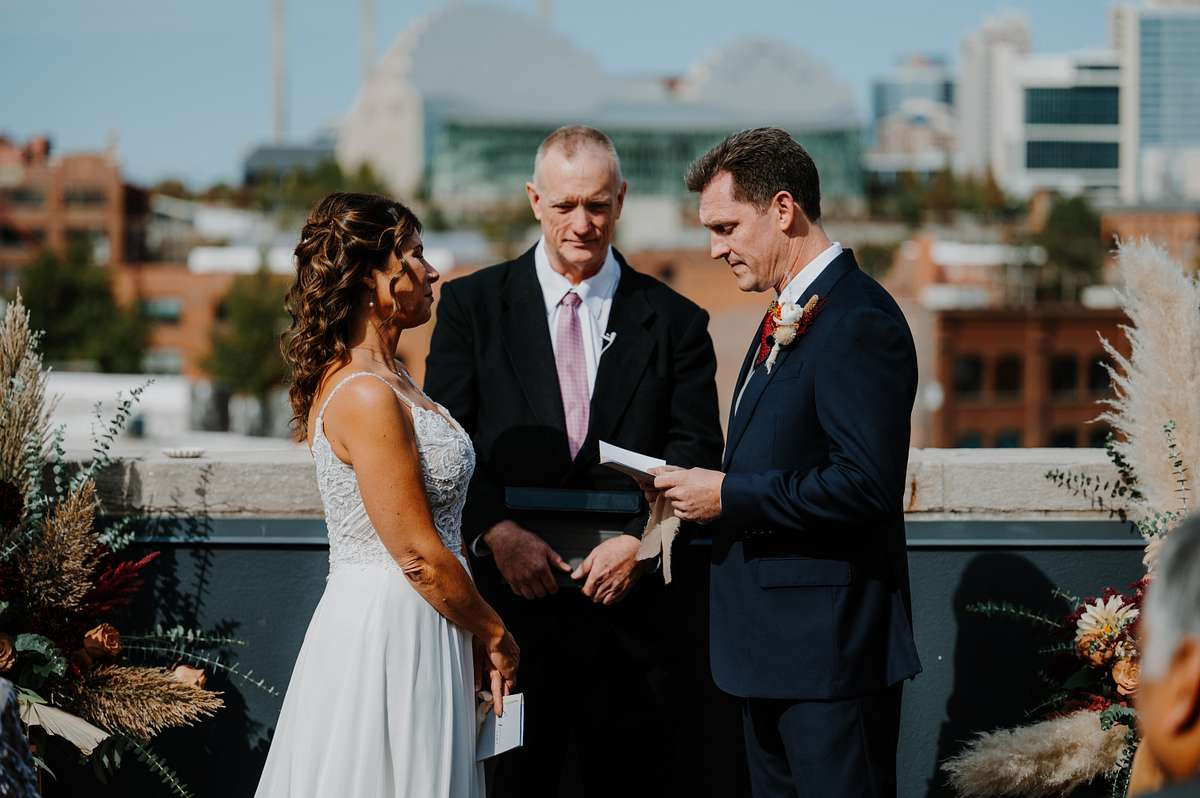 Your wedding vows are some of the most special moments during your ceremony and it's important to include those who are no longer here with us in this moment. Consider writing something into your vows about how much you miss them, or perhaps mention how grateful you are for all of their support and love throughout your relationship together. It can be poignant or funny, but this small gesture will help make sure that their memory is part of your ceremony in an intimate, meaningful way. 


Have Special Mementos At The Reception: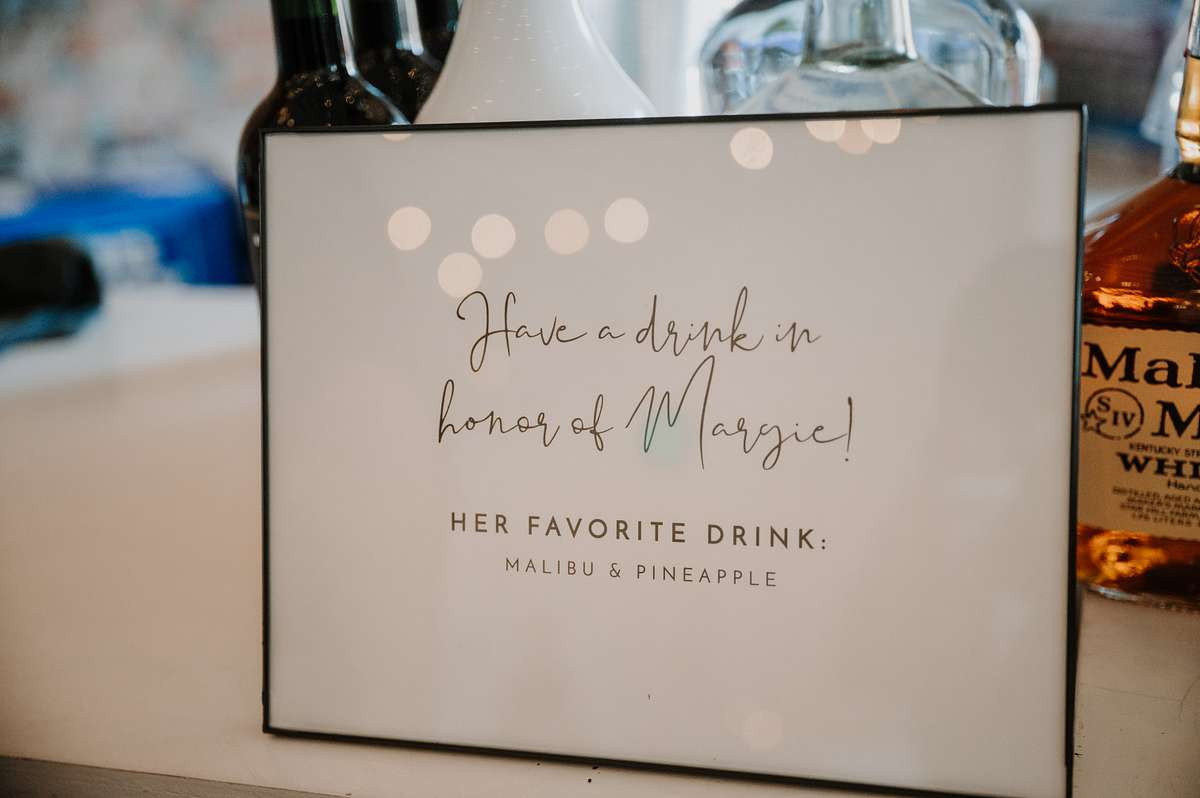 Another way to remember someone who has passed away is by including mementos or memories from them at the reception. Consider displaying photos of them or having pieces of jewelry that belonged to them placed around the reception area as reminders of all the wonderful memories shared with them over the years. Dedicating a drink to them in their honor is one of my favorite ways to remembering them at your reception. 


Create a Memory Table: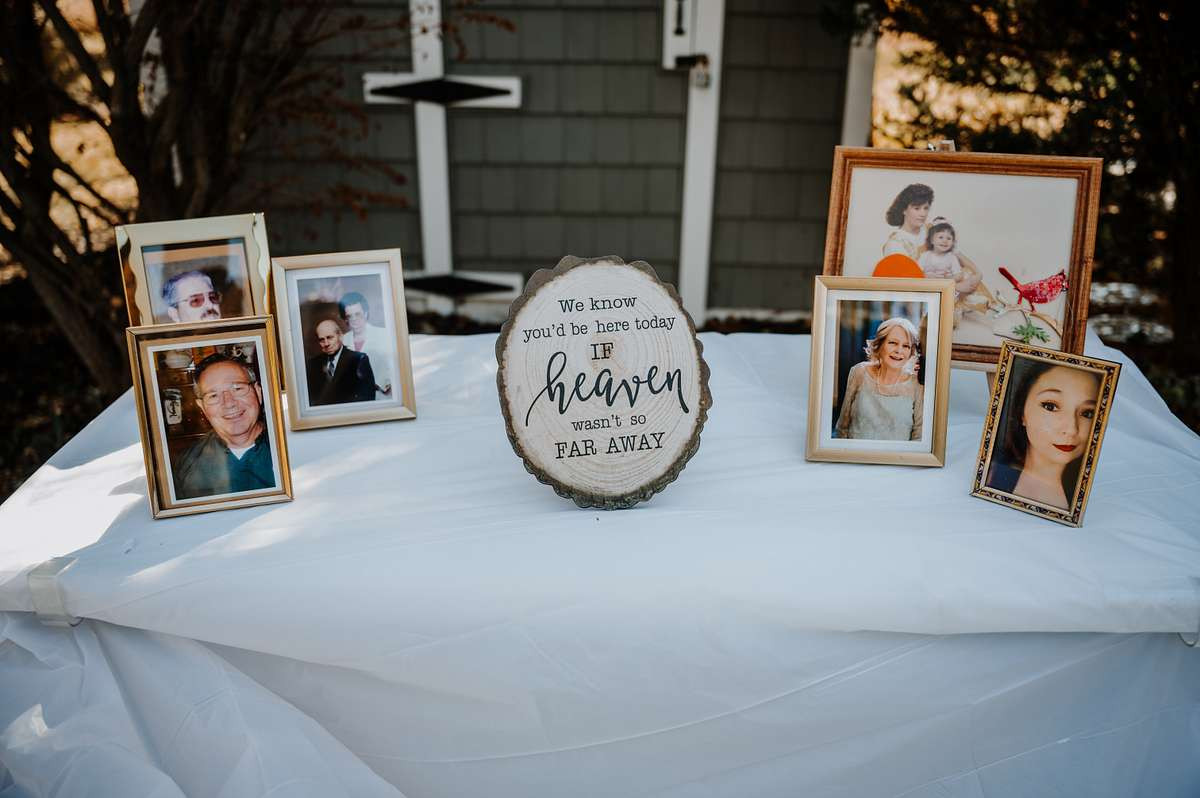 One of the most popular ways to honor someone who has passed away during your wedding is to create a memory table. This table should include photos of the person, along with any items that remind you of them. You could also consider including something they were passionate about such as a book they read or a flower they liked. It's also nice to make sure that the table is decorated with any special touches that reflect who the person was and how much they meant to you.


Dedicate A Toast To Them During The Reception: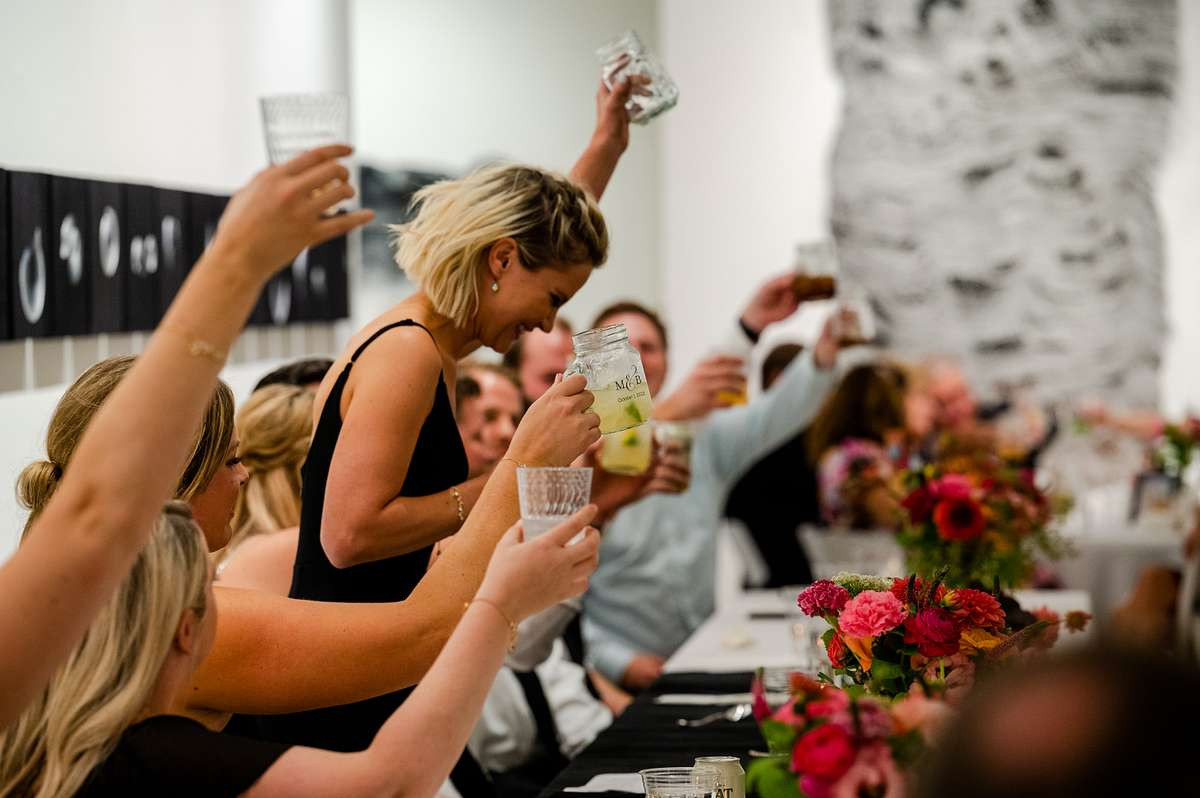 During the reception, dedicate one of your first few toasts to the person who has passed away. This can be done either by dedicating it directly to them or by mentioning how much they would have enjoyed attending your celebration if they were still around today. It doesn't have to be long - just saying something simple like "This toast is dedicated in loving memory of Dad, whose presence we miss so much today," can go a long way towards honoring their memory without taking away from all of the joyous moments during your reception as well.

While it can be difficult planning a wedding without somebody who was close to you present, there are many ways to remember and honor their memory during this special time in your life. From including photos in your bouquet or using symbols at the ceremony, these small gestures will help ensure that they remain close in spirit even though they cannot be there physically. Ultimately, remembering and cherishing those we love makes our wedding days that much sweeter!