So, I am centrally located in Kansas City, Missouri which is really great when it comes to flying. I can get most anywhere in the US in about 3 hours one way. It's not so great as a wedding photographer who longs to hike and shoot in the mountains or along a craggy coastline.

Here in Kansas City, we have the usual go-to places for engagement photos, places most wedding photographers know about and will suggest to their clients. Places like The Plaza, Loose Park or Liberty Memorial. One of my favorite all time places was the Kauffman Gardens, but they haven't allowed photography of any kind since about 2015 and they have a guard posted who will turn you away if you approach with a camera (I know this first hand, unfortunately).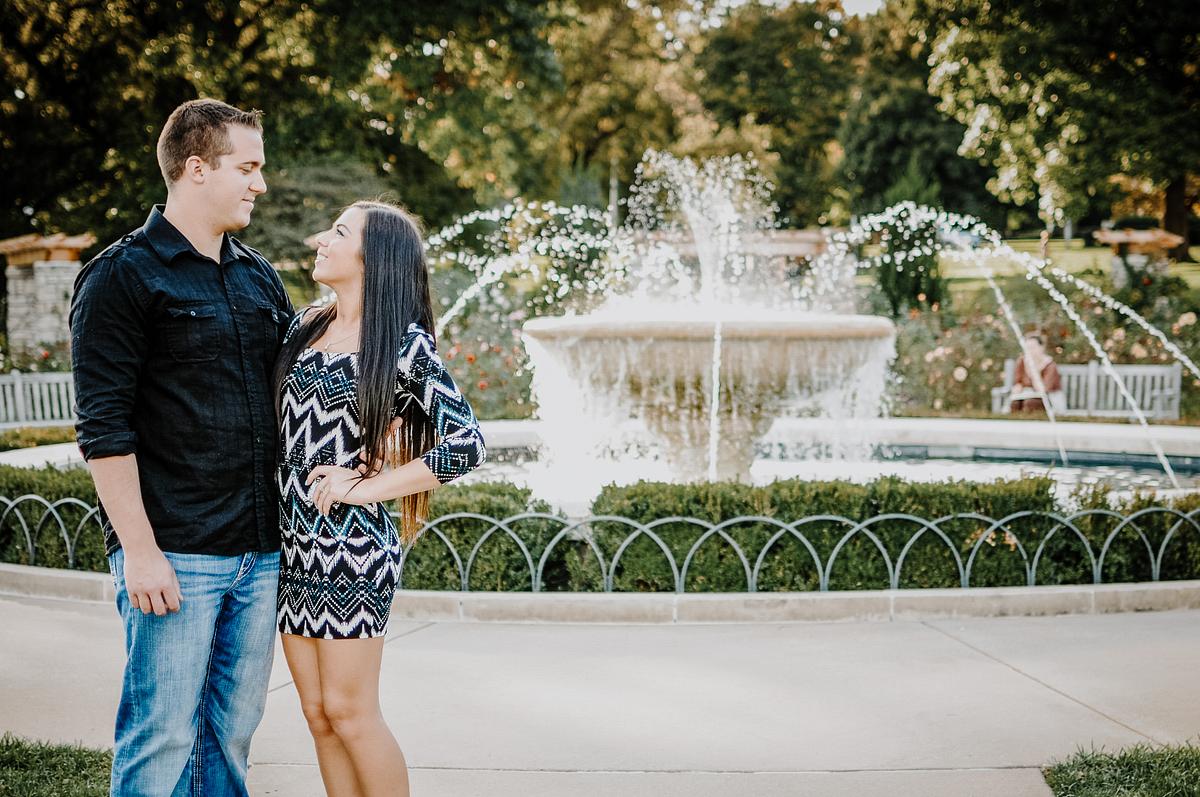 But what are we supposed to do, those of us with mountains in our hearts? Are we supposed to just bite the bullet and get our engagement photos done in the West Bottoms like every other Kansas City couple within a 50-mile radius?
Fear not, my friends. For I have put together a list of some uncommonly cool places for your engagement photo sessions. A couple of these have a mountainous feel to them while others are decidedly more urban. Either way, it's something a little bit more unique and tailored to you as a couple. . . instead of the standard KC photography fare.
Cemeteries
Right??? I mean, it makes sense. They're large, serene places with generally some cool architecture and large trees. I know personally of several throughout the city that are simply amazing places to go and read a book in as well as shoot some photos in. The key is to know where you're going and to be respectful at all times. Having said that, I have set off smoke bombs in a cemetery before so. . . a lot of fun can also be had.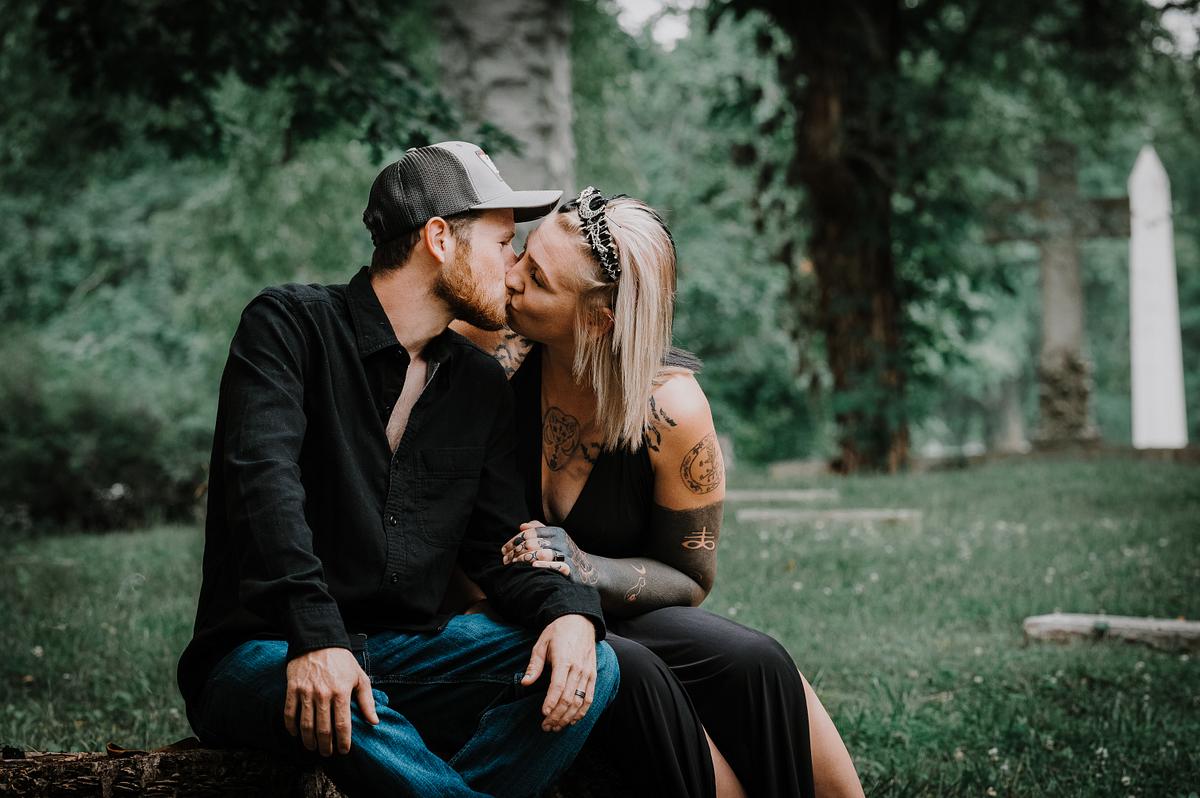 Art Alley
Art Alley, located in the Crossroads, is probably the most classically "Kansas City" of all the spots on this list. But instead of just generically putting "Crossroads" on here, I admit this is the part of the city I most gravitate towards for engagement and even wedding photography. Not to mention the block or two surrounding the alley is pretty stellar too. We can have lots of fun here and maybe grab a slice of pizza when we're done.  
Weston Bend State Park
Weston Bend State Park is located up in Weston, Missouri right on the Missouri River, only about twenty minutes from downtown Kansas City. This is one of those "are you maybe at the foot of a mountain?" type places. There are some rolling hills, a river, and some scenic routes not to mention an old-fashioned Tobacco barn. Engagement photos are a MUST here if you long for the Rockies but are stuck in Missouri. Plus, a pretty neato-looking overlook that is fantastic right around sunset if you don't mind a tiny hike. Lucky for you, I practically lived at Weston Bend in my 20s so I'm pretty familiar with the awesome spots you won't want to miss.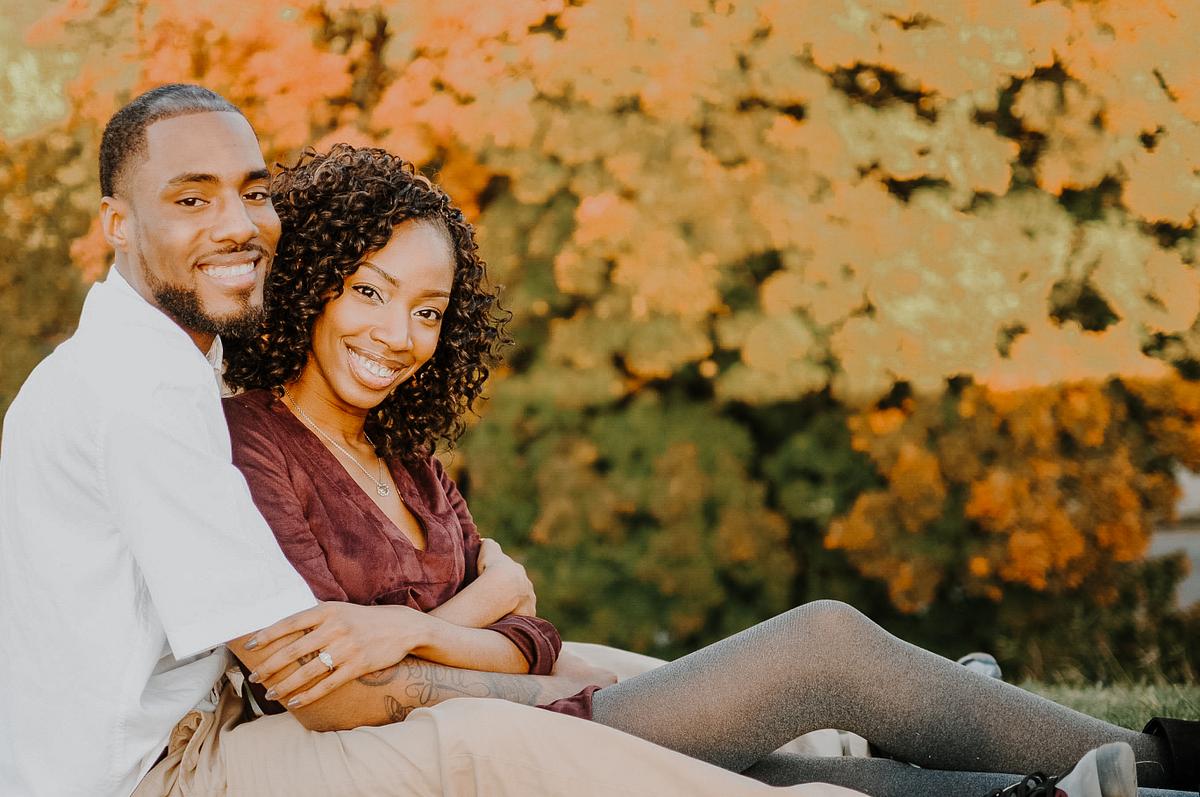 Swope Park

Ah, Swope Park. When I was growing up, you DID NOT GO TO SWOPE PARK. Nowadays, it's a little safer. I was a Big with Big Brothers Big Sisters for years until my "little" outgrew the program. I took her hiking here once and we TOTALLY got lost. Now, I actually have apps on my phone with all the hiking trails, so I've never gotten lost again. But if you want a mountainous terrain, gigantic boulders and some serious hiking in Kansas City, this is where you're going to find it. Boulders bigger than you? Yep. A craggy line of rocks that you can scramble over or pose aside? Yes, Ma'am. A nifty skyline of trees and hills? Sure thing. Engagement photos here are always amazing. This is on the top of all my favorite places to go and you'll be sure to see why.
Parkville
Parkville is just Northwest of downtown and is the home of Park University. I tend to stay away from all the overly photographed parts of Parkville. Even when I go to the Nature Sanctuary, I try to stay away from the overly traveled parts as well (unless you really want a waterfall, their waterfall is pretty neat). However, there are some little gems of this part of Kansas City that I visit that give a grander feel to things. In fact, I've come here after getting inspo from Joshua Tree Pinterest Engagement photo posts. . . and with a little creativity, I was not disappointed.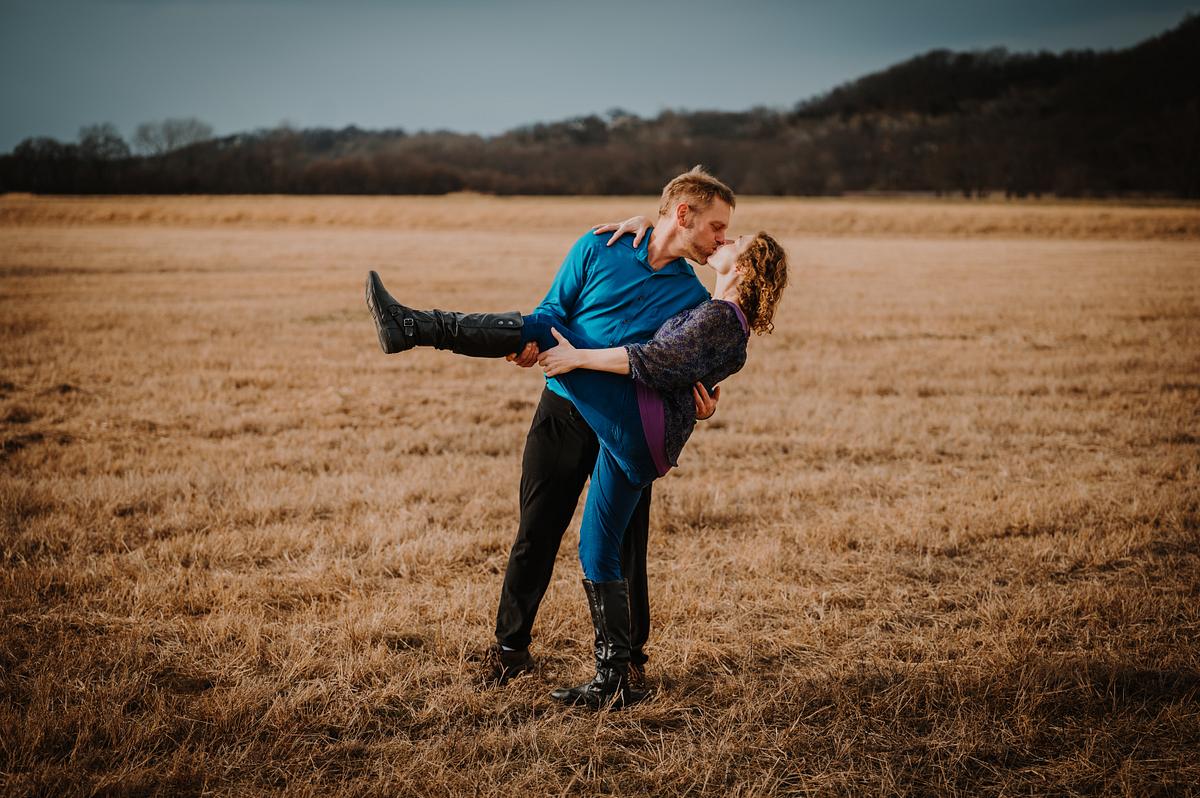 Travel to…
There are lots of cool places around Kansas City for engagement photographs. Within a couple hours, you can get to some great state parks with overlooks and covered bridges. Within an hour or two more you can get into the Flint Hills of Kansas or down to Oklahoma for a bit more of a "desert" vibe. I am 100% down for making a daytrip out of an engagement shoot. As I've said before, this time of your life is amazing and I am totally here for it, as your documentary photographer and as your cheerleader. Let's Do This!