Here's the Deal. Nobody likes taking huge group family portraits on their wedding day. The people in the photos don't like it. The people waiting on the people in the photos don't like it, and typically, the couple are only having those photos taken because they feel some sort of pressure from society and social norms and nobody even knows why.
Why?
It most likely stems from back in the day when photography was relatively new and the only time people had photos taken were at weddings. You know, back when Lincoln was president and we were in the Civil War.
Have you ever been over to somebody's house and they have a gigantic, framed photograph of their entire extended family from their wedding day? The answer is most likely, no. When your cousin posts their wedding pictures online, do you ever go hunting through their 500 pictures looking for that one ginormous group photo that has you, Uncle Kevin and Auntie Martha and fifty other people scrunched so small, you don't even know who's who? Probably not (and they probably didn't even post that wedding photograph anyhow).
So why do we do it? Why? And don't even get me started on the gigantic group photos that have to be taken twice, once with just the groom and then again with the groom and his bride because you know… just in-case? I, for one, hate taking "in case of divorce" photos. That's like the complete antithesis of why we take wedding portraits!
I'm probably not the first photographer to say this, but when it comes to group shots, less is DEFINITELY more. And in the spirit of that announcement, let me give you a few more tidbits of advice.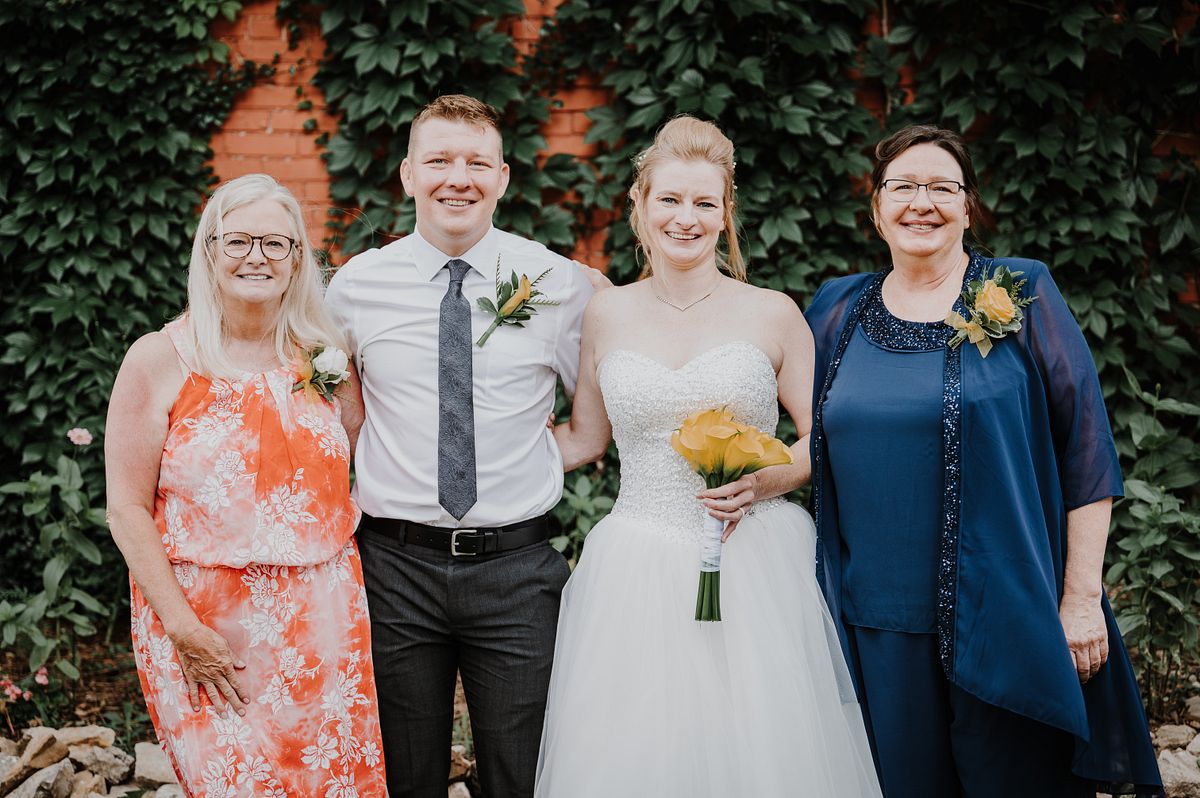 1. TAKE ALL YOUR GROUP SHOTS BEFORE THE WEDDING
But Uncle Carl isn't going to want to arrive 90 minutes before the ceremony, you say? Well, perfect. As a photographer, I have absolutely no qualms about grabbing a snapshot of Uncle Carl and fam with you and your beloved at the reception. The family does not, I repeat, does not want to stand around for an hour after your ceremony for pictures. Trust me, they'd much rather go chill out in the hotel for a while before your reception, or go have a drink at your cocktail hour. Not mill about waiting for the 10 minutes they're needed for wedding photographs.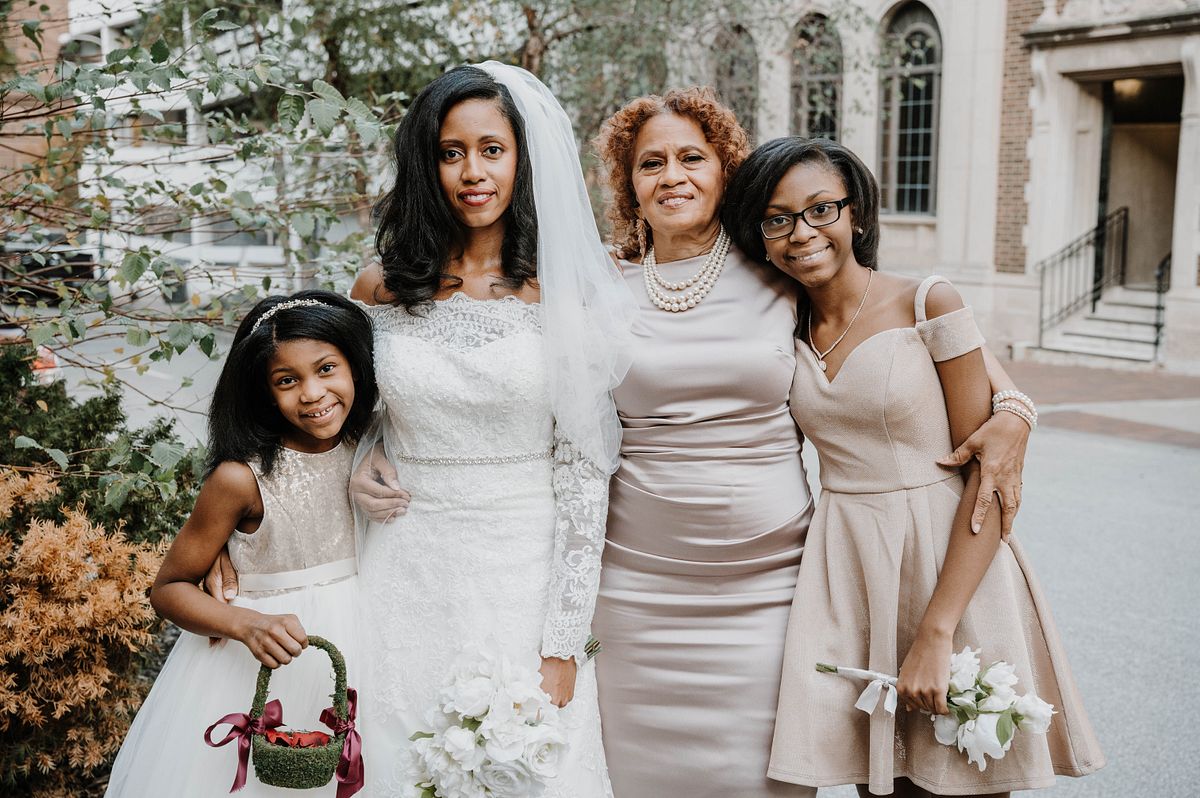 2. MAKE A LIST OF MUST HAVES AND DESIGNATE SOMEONE IN CHARGE
This is a must. There will be a thousand things going through your head the day of your wedding. You will not be able to keep track of everything and everyone. And as your wedding photographer, you can tell me all the photos you want, but I don't know your family. I don't know who Grandma Marian is or who belongs to the Johnson family. It is in the best interest of everyone involved if you designate someone who knows who people are to corral everyone. If that seems like too big a job for one person, then you're right. Your group shot list is probably too large and It will be a big job. Which is why when it comes to group shots in your wedding photography, less is more. Spending more time on less people yields better photos and a better experience all around.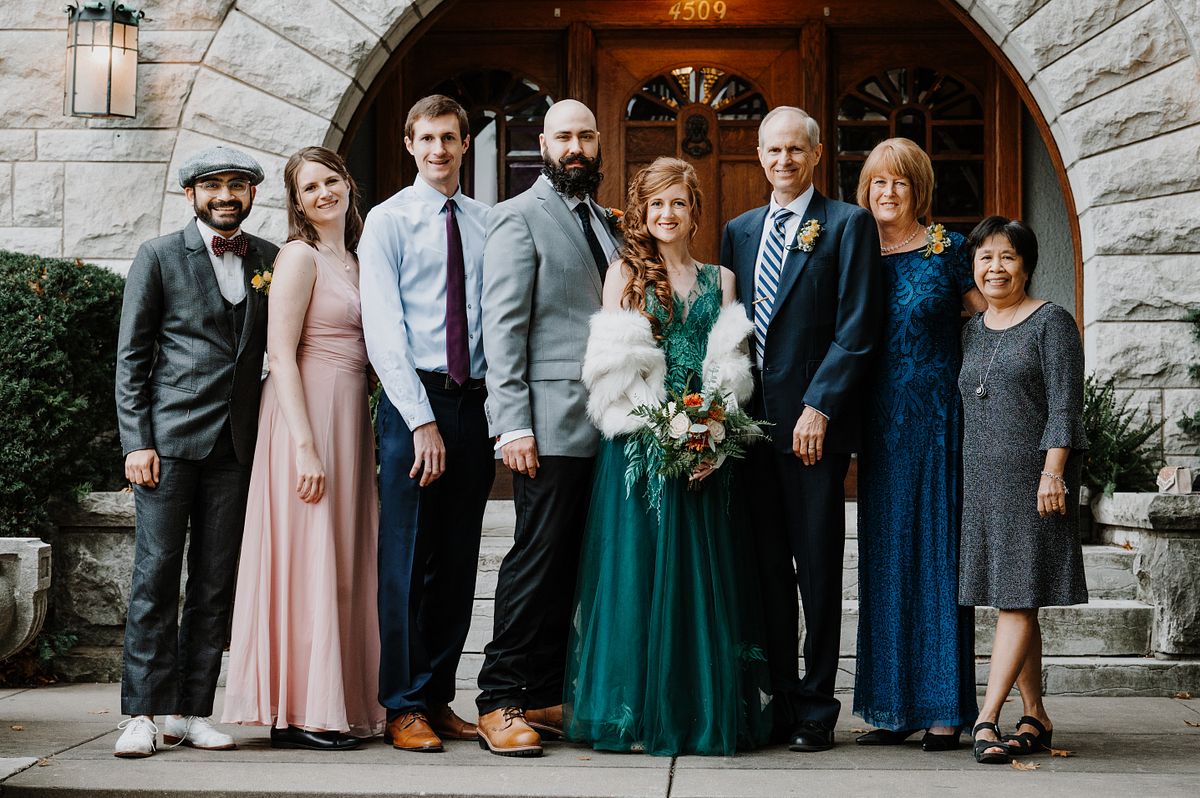 3. DO MORE LESS FORMAL SHOTS
Circling back around to my first point, plan on doing more less-formal shots on your wedding day. Those photos that everyone loves to take, those photos that wind up as backgrounds on laptops and framed on desks? Those are the photos of you and your sorority sisters, arms around each other at the bar during the reception. I LOVE those wedding photos. It's you and your cousins from your mom's side all toasting your wedding on the dance floor. It's you and your best man doing the mamba, It's you and your mom and your grandma hugging each other tightly under the dusky rose balloon arch. Those are the memories you'll want captured and you'll want to remember. Not the forced smiles and tired poses by your wedding alter. I'm just saying.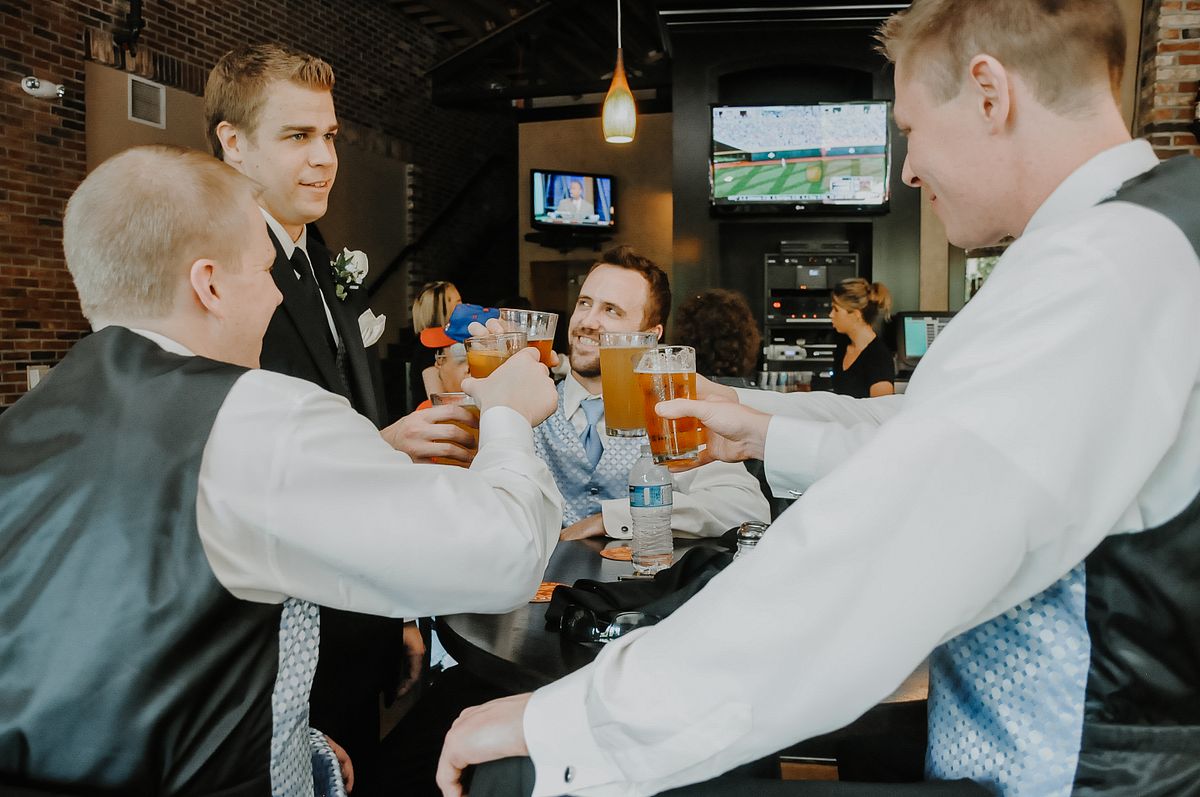 4. PLAN THE BEST YOU CAN THEN TRUST YOUR PHOTOGRAPHER
Carve out enough time for your wedding pictures. This is where you get your wedding photographer's input. If you hire a professional, they should be able to tell you how long "X" number of group shots should take. If it'll take longer than you'd like, cut down on the number of group shots. At the end of the day, couples should opt for less stress and more fun. . . and that means trusting your wedding photographer. What wedding photos to take before the ceremony, what photos should be taken at the reception… a professional wedding photographer will be able to help you through this process and give you the best advice based on their experience, the amount of pictures you want and your family dynamics. After you've planned it all, then sit back and let it go. Things will always be a little chaotic on a wedding day, that's normal. Your two-year-old ring bearer did not get his afternoon nap and turned into a little dictator in the middle of picture time, your flower girl got her dress dirty approximately 49 minutes after she put it on, and your partner's divorced parents just decided today was the day for World War Three… but whatever the case, you planned the best you could and now it's time to trust your photographer to do what they do best.
Having a minimal group shot list and realistic expectations goes a long way in helping your nerves on the best day of your life thus far. And in the end, group shots doesn't have to suck quite as much as you might think.