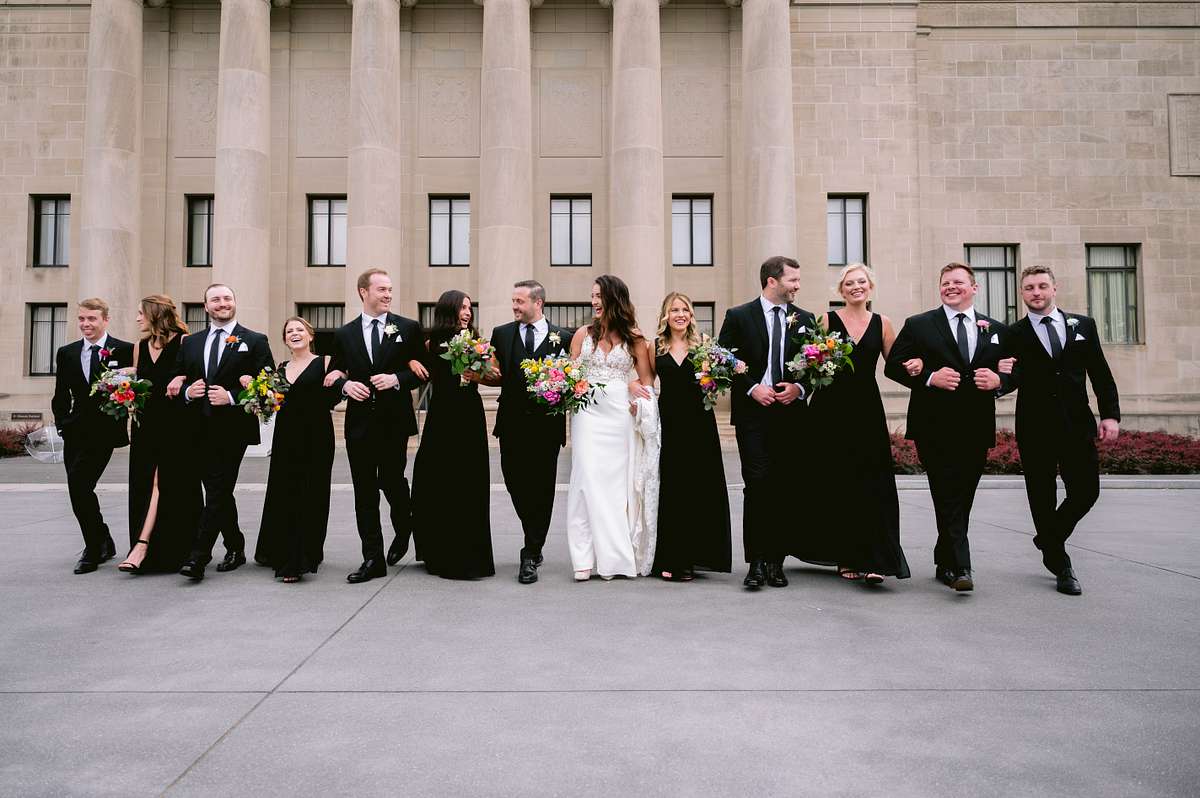 As a wedding photographer, most of my couples have already set their wedding budget and found their wedding venue by the time they get to me. I still keep my eye on wedding trends though, especially when it comes to trends in wedding budgets. Wedding photography, like any service in the wedding industry, can be priced all over the spectrum, from just a couple thousand dollars all the way to $10,000 or more! The way I price my wedding photography directly relates to average cost of weddings in the United States, the average cost of my desired client's wedding and the services I offer.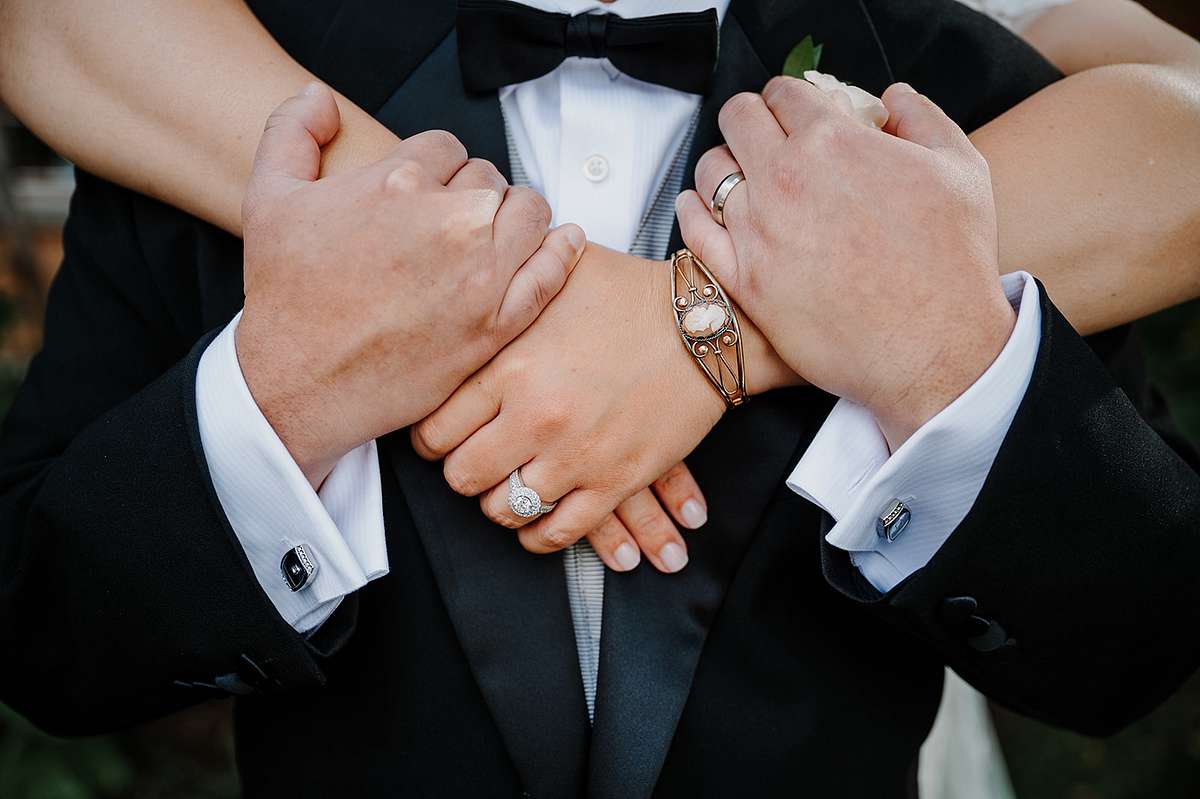 The average cost of weddings in the Unites States according to Chat GPT (the new Google, dontchaknow) is around $33,900. That's up a few thousand dollars from just a few years ago. It makes sense due to the rising cost of everything since the pandemic. The top 5 expenses of a wedding day often include: venue, catering, photography/videography, flowers/decorations, and the wedding dress/tuxedo. 
Generally speaking, the venue is going to take about 30% of a wedding budget-- and this doesn't necessarily include food, beverages or décor. It is important to keep in mind that this percentage can vary depending on individual circumstances and priorities, and couples should always prioritize their wedding budget according to their preferences and needs. Setting a budget and sticking to it is the number one recommendation of wedding planners across the board.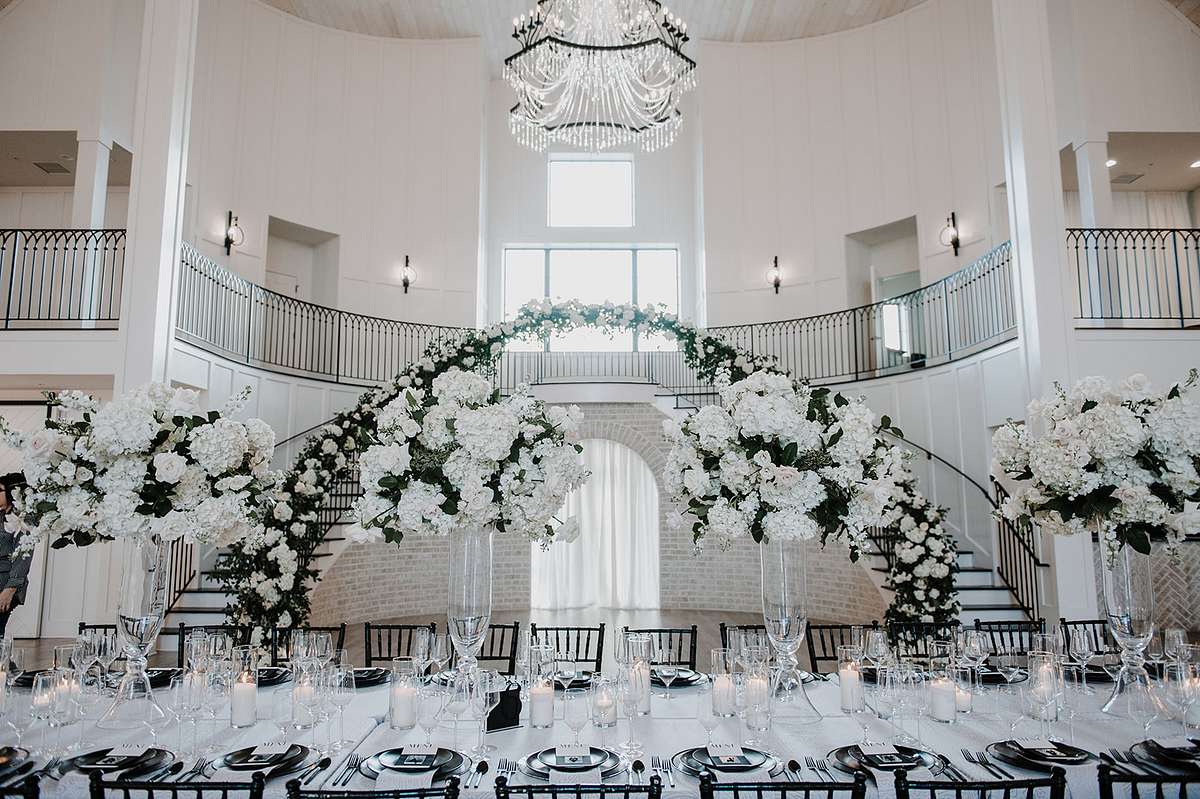 Catering would be the second biggest expense of a wedding budget. The cost of catering can vary widely depending on the type of food, number of guests, and level of service. This expense typically includes the cost of food, beverages, and any necessary equipment or rentals. Some venues have in-house catering or in-house bar service that can be a little less expensive than catering out. The past few years, a lot of couples have eschewed traditional, formal sit down dinners for small plates or charcuterie that guests can eat as they mingle. This has been a chic way to have fresher food not sitting over a Bunsen burner for hours or to not have two hour plated meals.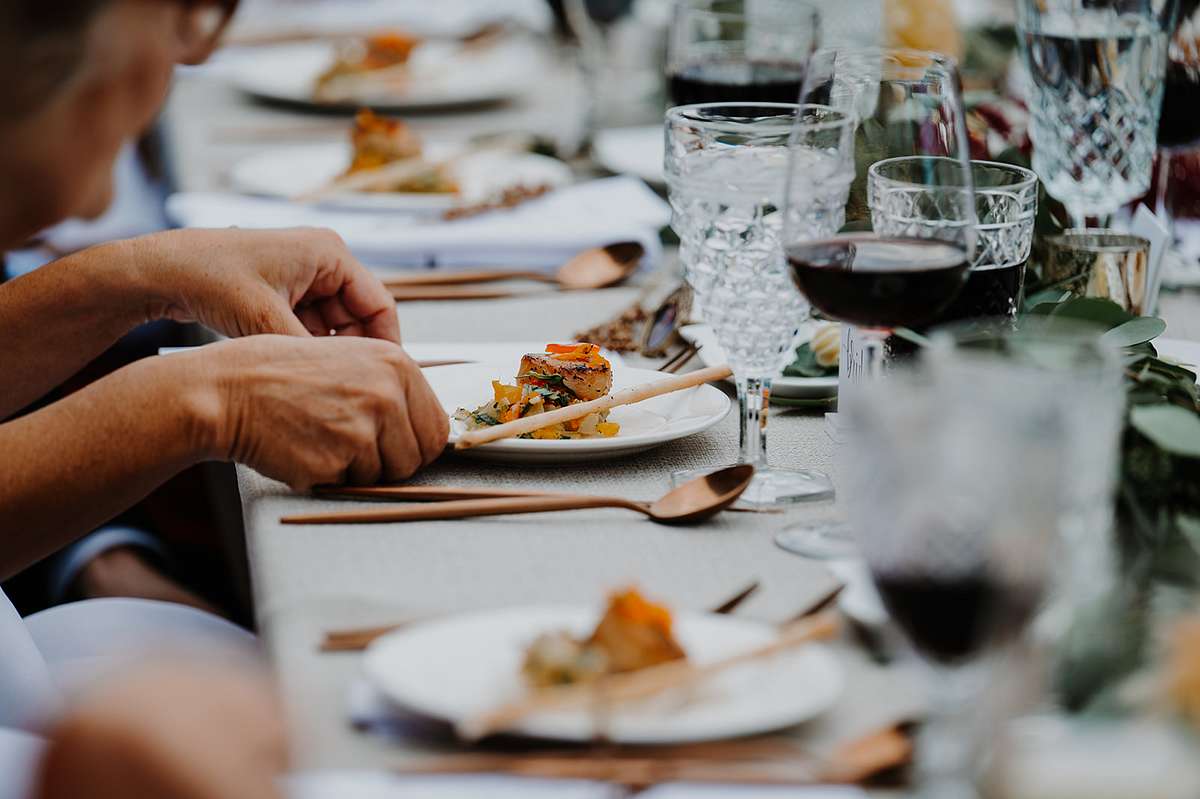 Wedding photography tends to be the next big expense for wedding days. Typically, according to various internet sources, your wedding photographer will take up about 7-12% of your over-all budget. Brides.com has a fantastic article on wedding photography and how much the average costs (somewhere between $3,000-$4,000k). A typical $4,000 package will be around 8-10 hours of photography, a second shooter and an engagement session. This fits right in line with 12% of the average wedding budget for what I would consider "full wedding coverage." 
Some wedding photographers (such as yours truly) also offer video packages bundled in with their photography. This is typically a good move for the bride and groom also interested in video since most videographers also offer their services starting around $2-3k. There are even companies out there that can bundle wedding photography, videography and DJ services. These companies tend to contract their employees, however, so I recommend doing your due diligence to make sure you know the references and reviews of each of the employees you'll have on your wedding day.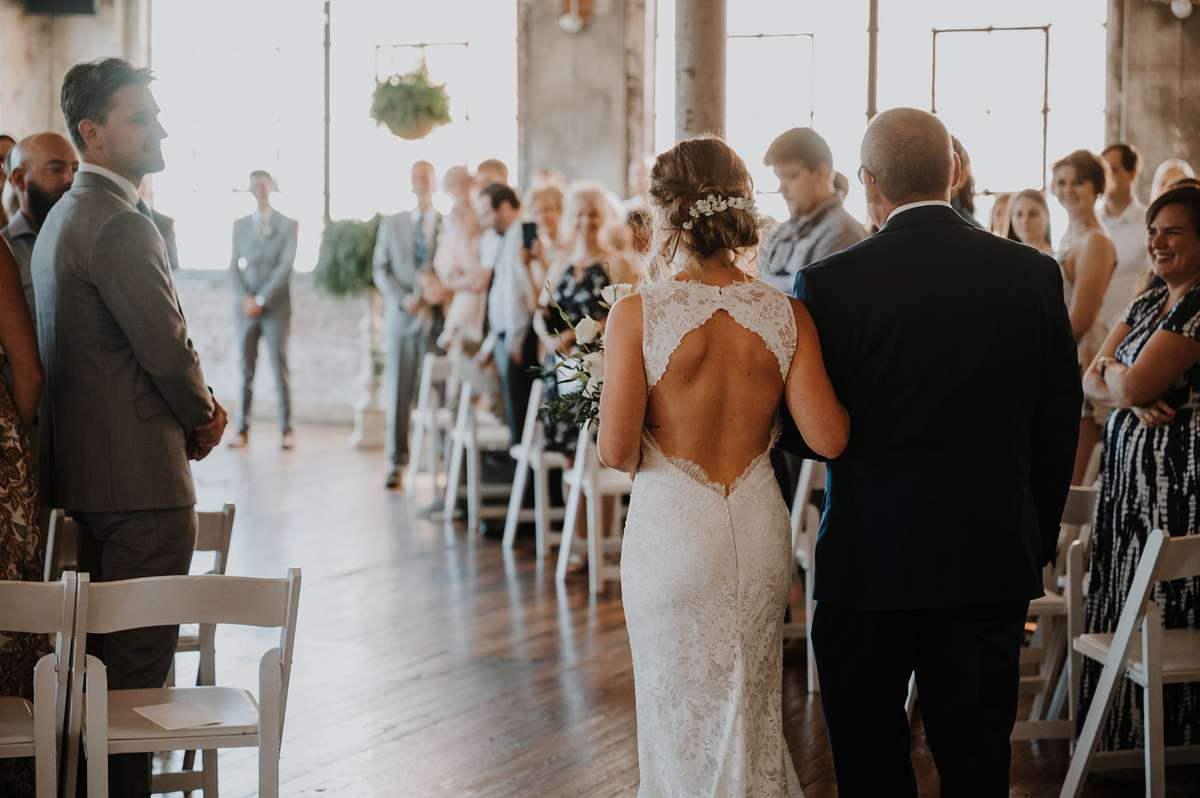 Fresh flowers were essential to me on my wedding day. They are definitely the biggest decorative expense, but for me, it was irreplicable. If you have sticker shock looking at wedding florals lately, you're not alone. In 2022/2023 the cost of fresh florals has skyrocketed due to the pandemic and supply chain issues. According to an article from The Knot, the average cost of wedding flowers in 2022 was $2,400. If a gigantic, hanging installation or a floral arch is a part of your dream wedding, I suggest planning for a budget about $3,000+. As a photographer, I also suggest making sure you have a good photo/video team to capture your amazing florals because they won't last more than a day.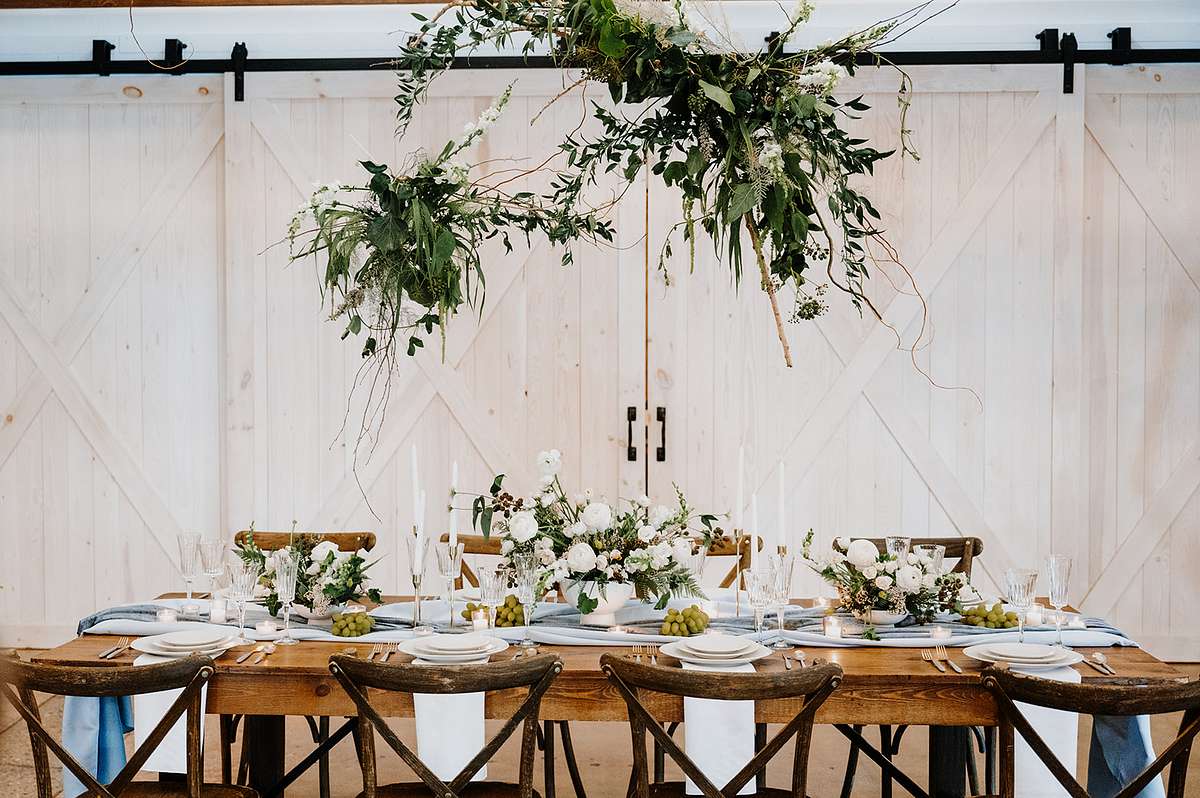 The bridal gown and tuxes are the final costly expense. But just like anything else, the weddings dresses can be very, very expensive, the average cost of a wedding dress in the US priced around $1900 (and expect another $1000 in alterations). Gowns continue to be a staple of wedding fashion, as 98% of people who identify as female wore a dress for their nuptials, The Knot reports. Buying a new dress remains the most popular option for to-be-weds, with 93% purchasing a new design.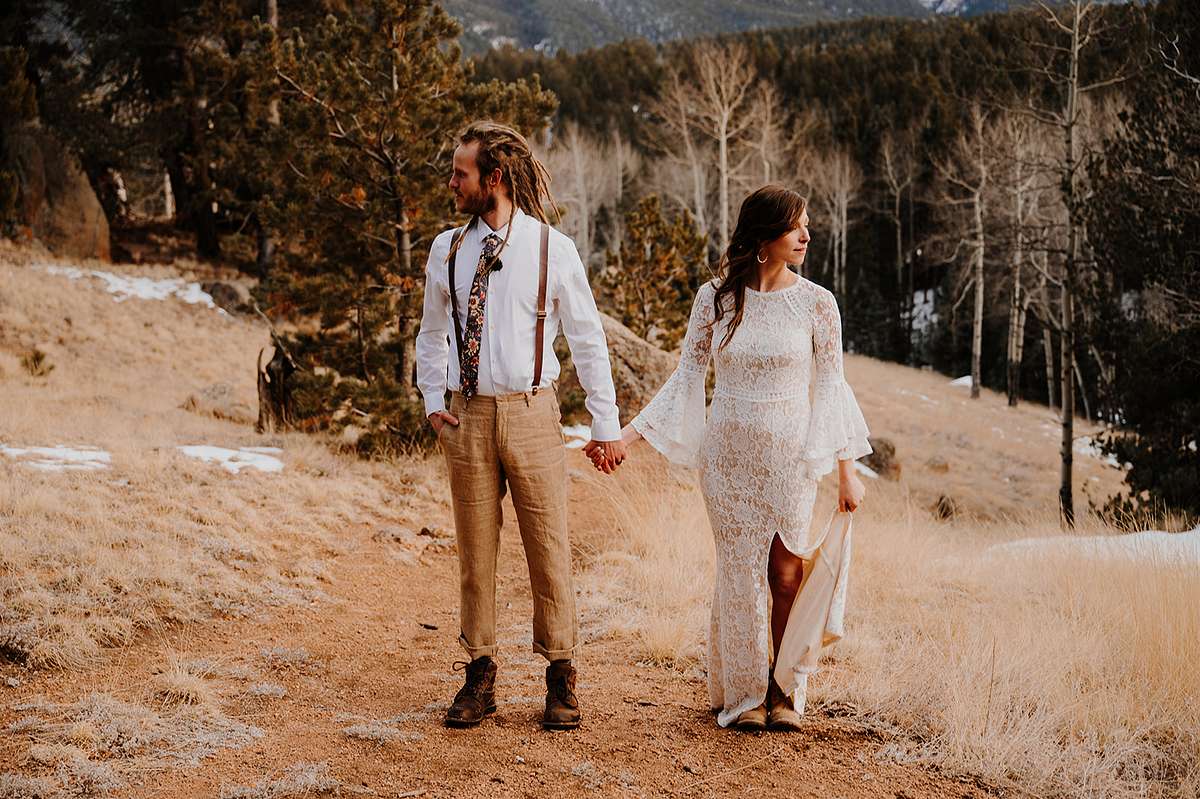 With the cost of wedding going up not to mention trends that are holdovers from the pandemic, it's no wonder that micro-weddings and elopements have continued to gain in popularity. Elopements are far more cost effective. According to Brides.com, the average cost of eloping is anywhere from $5,000 to $15000.