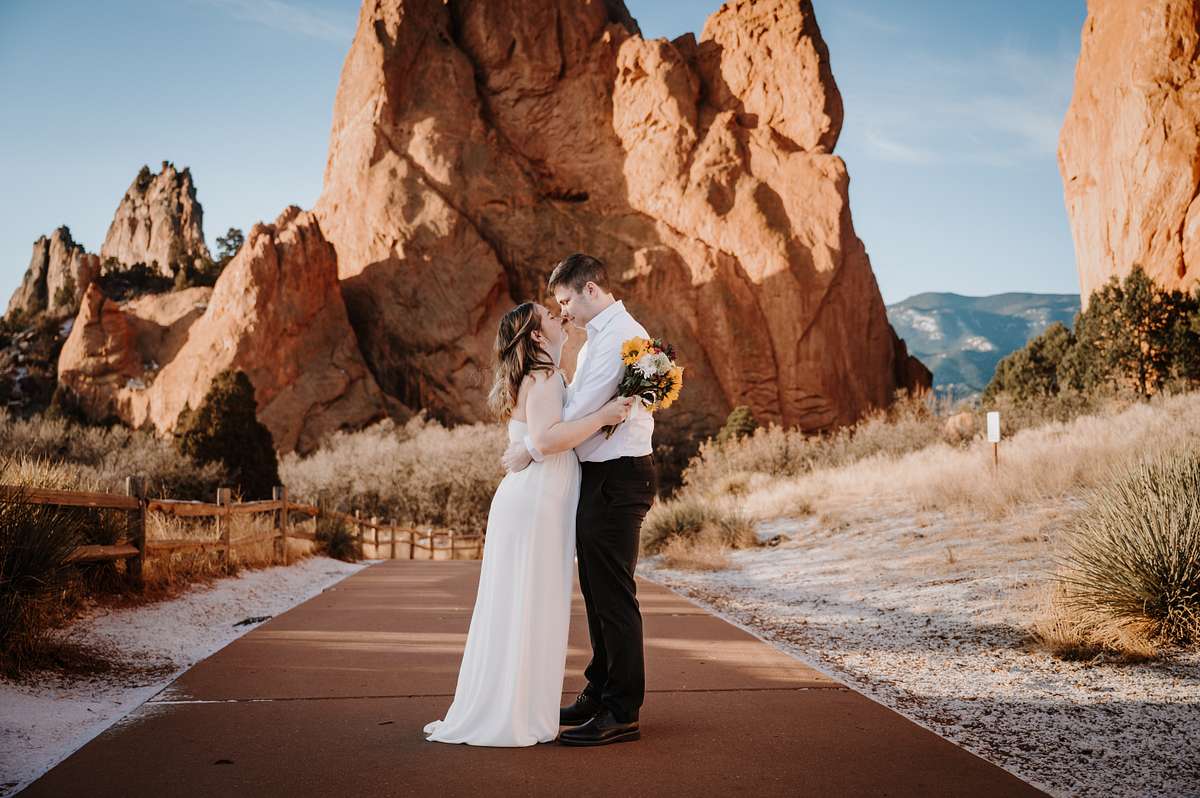 Colorado Elopements have become increasingly popular over the past few years. Everyone has seen those photos of couples on top of a mountain or next to a pristine lake. The pictures are absolutely breathtaking. But what exactly is an elopement, and is it right for you? What's the difference between an adventure elopement and a regular Colorado elopement? Let's take a look at what elopements are, when they began, and how they differ from traditional weddings.

What Exactly Is an Elopement?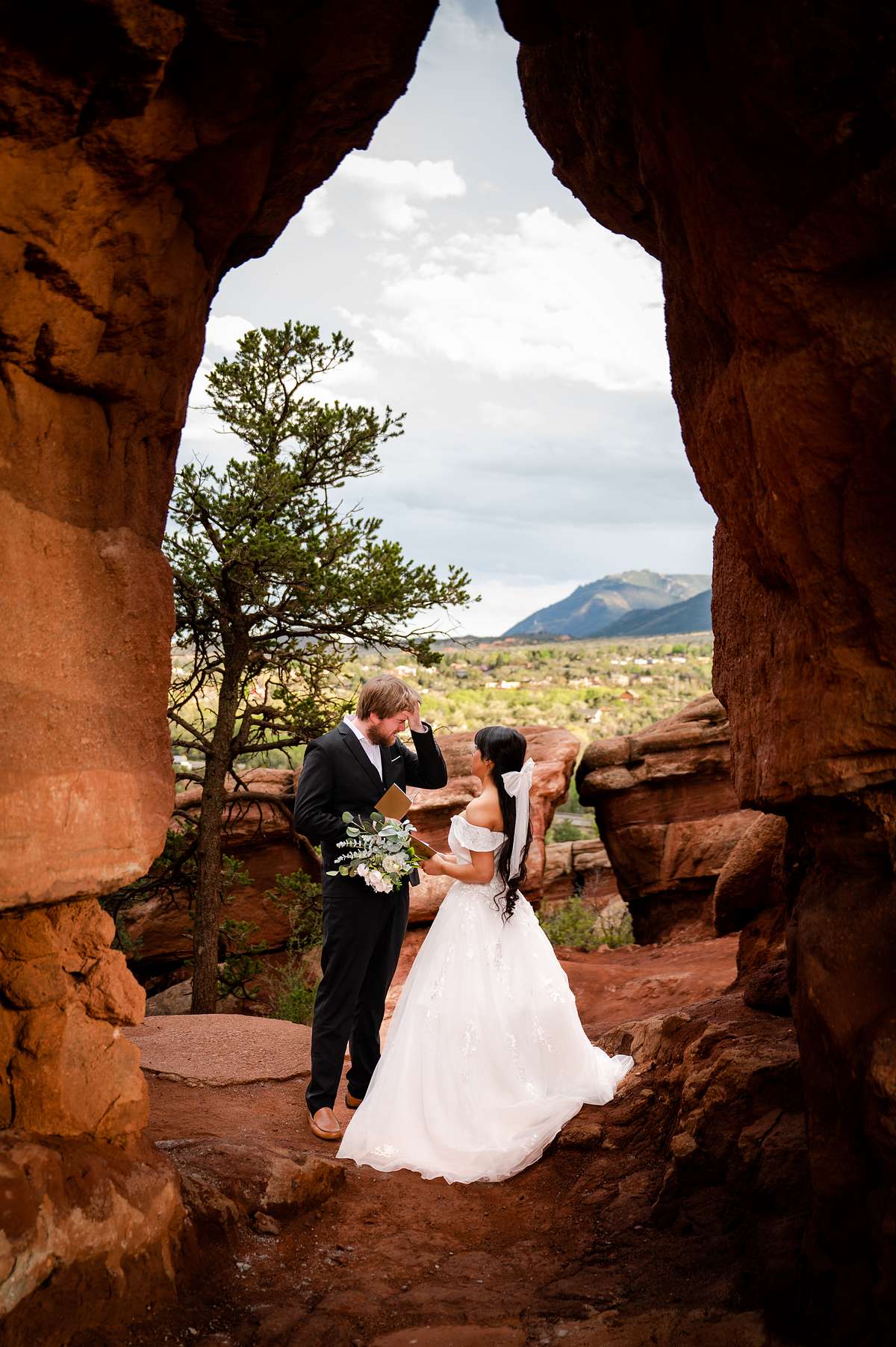 At its core, an elopement is simply a wedding that two people privately plan without a lot of fuss or fanfare. The couple may choose to share the news of their nuptials with friends and family post-ceremony or keep it a secret between them. Eloping couples often skip out on many traditional wedding elements such as inviting guests, hiring vendors, throwing receptions, etc., opting instead for something simpler and more intimate. Most elopements are fewer than 30 people or so and sometimes include a reception... but most often, don't. They typically forgo bridesmaids, music, flower girls and large dresses. That doesn't mean you can't still get dressed up, though, and carry a bouquet. Colorado Elopements can happen at the Denver courthouse or on top of Pike's Peak... or anywhere in-between!

When Did Eloping Become Popular?
Eloping has been around since the late 1700s when couples would leave town to marry without their family's permission or knowledge. Since then, eloping has seen several revivals throughout history—particularly during times of war when military personnel were unable to return home for their weddings—but the concept had never quite caught on until recently. Nowadays, many couples are choosing to elope in lieu of planning a huge traditional wedding for various reasons ranging from budget constraints to wanting to avoid stress and drama that often comes along with having a large guest list. During the pandemic in 2020, it was a way for couples to get married when large gatherings weren't allowed. Since 2020, however, elopements have not only stuck around, but have thrived.
Elopements vs Traditional Weddings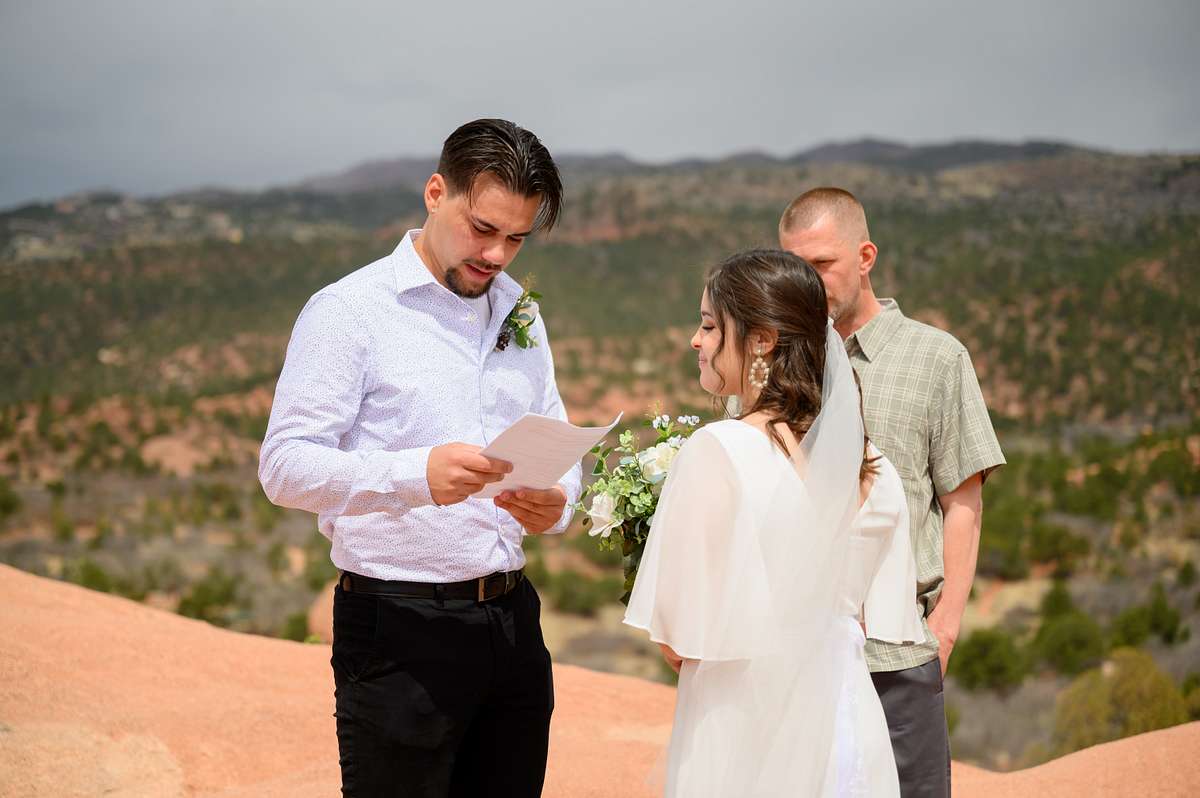 Although both types of weddings involve two people getting married in front of witnesses (and possibly officiants), there are many key differences between elopements and traditional weddings that potential brides should consider before making any decisions. Traditional weddings involve large groups of people while elopements can be just two people plus some witnesses (for Colorado elopements, you don't even need an officiant). Traditional weddings tend to be focused on ceremony details such as decorations and food while elopements can be whatever type of experience the couple wants; traditional weddings typically take place in one location while elopements can take place anywhere. Ultimately, whether you decide to have a traditional wedding or an elopement should depend on what you envision your special day looking like and how much time/money/energy you want to invest into the process.
Elopement vs Adventure Elopement
Adventure elopements have caught on in popularity the past couple years and are basically just like "traditional" elopements except it usually involves the couple doing something adventurous before, during, or after the elopement itself. Since Colorado Elopements don't necessarily have to include an officiant, a lot of adventure elopements involve hiking multiple miles to an insanely cool location, eloping at a Ski resort or at the end of a river expedition. Paddling through some rapids to get to the perfect spot so you and your person can share your vows used to sound crazy. Hiking four miles in a wedding dress to your favorite overlook used to be unheard of. Nowadays, couples are upping the ante to what is possible. 
Eloping is becoming increasingly popular among couples who want something more intimate than a large-scale wedding but don't necessarily want to skimp on having their special day celebrated in some way shape or form. It's important for brides considering this option understand what exactly an elopement entails so they can make an informed decision about whether it's right for them or not. At the end of the day, it should come down to what feels best for you and your partner!