With engagement season just around the corner, lots of couples are going to start wondering what to wear in engagement pictures.
Picking out an outfit from your closet is hard enough on those days you feel like you have "nothing to wear" while you throw half your closet across your floor, and it's even harder to find the perfect outfit to wear for engagement pictures, and knowing it has to coordinate with your partner!

When it comes to what to wear for engagement pictures, I gotcha covered. I'll talk about styles, details, color palettes, and how to make sure your engagement picture outfits represent not only you, but the location you're shooting in as well.
What to wear for your engagement pictures depends on your photographer's style, but here are things to consider for your engagement picture outfits: Color and pattern, texture, movement, environment, how to do casual outfits the right way, and what guys should wear for engagement pictures.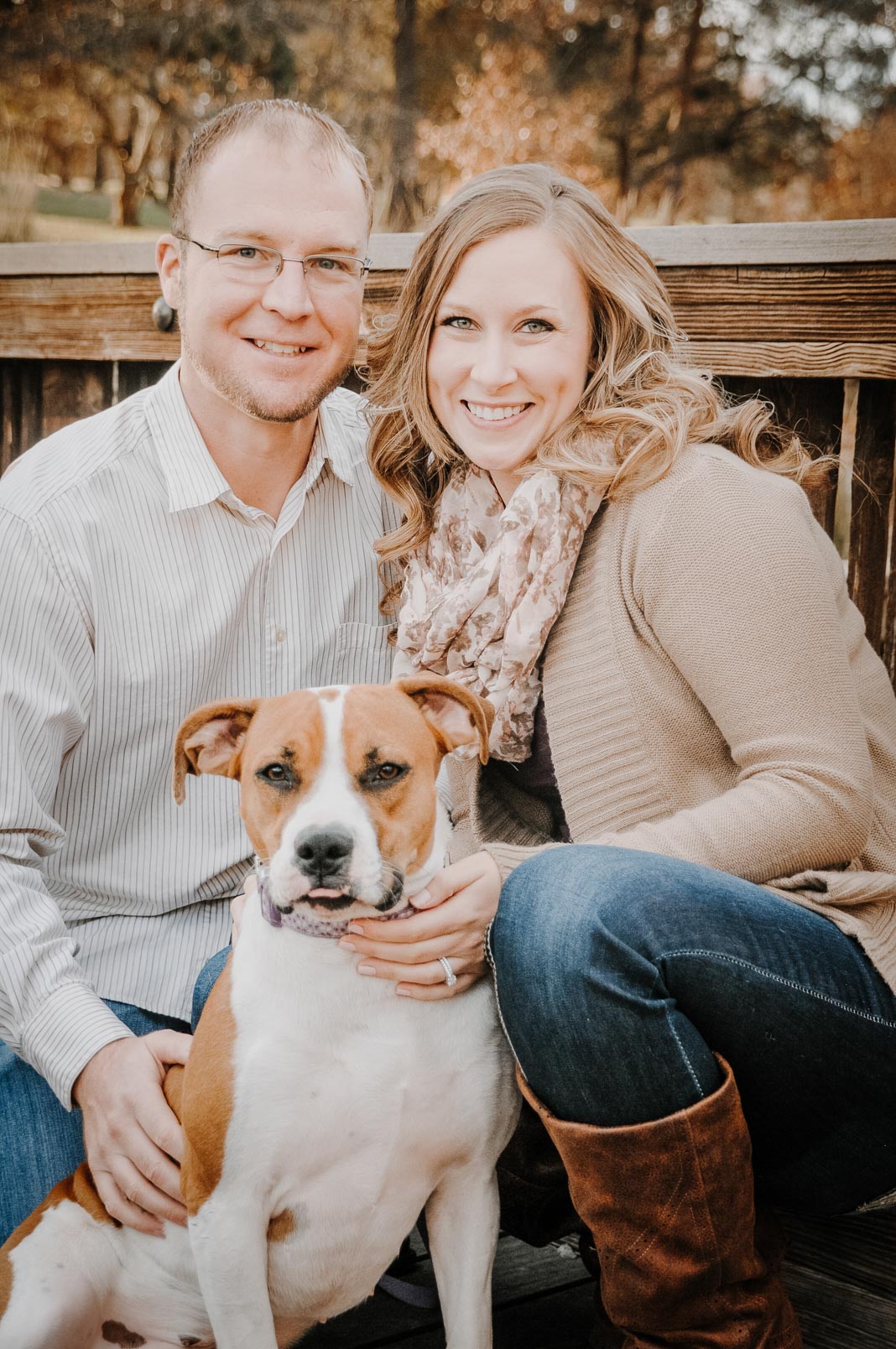 COLOR
I always recommend solid colors for engagement picture outfits. A bit of ombre or a small, non-distracting pattern can be fun, but always avoid large stripes, patterns larger than your fist, or anything with text or crazy graphics. Your engagement pictures are about you, so your engagement picture outfits should make the focus on you--not take away from it.
Colors that tend to work well with my editing style are pastels, brighter colors, jewel tones (great for the fall!), or of course good ol' light colored neutrals (like white, tan, and light grey). Yes, you can wear a white dress for your engagement photos! Simple, easy patterns like thin stripes, small polka dots or florals can work, too.
TEXTURE
Solid colors don't have to feel plain and boring. Add visual interest to your engagement session outfits by choosing clothing with texture or in fun materials. Anything that can create a "pattern" without using different colors is awesome, and materials that play with light are extra romantic. Think lace, chunky knits, pleats, and chiffon/organza. A textured white dress for engagement pictures isn't a no-no!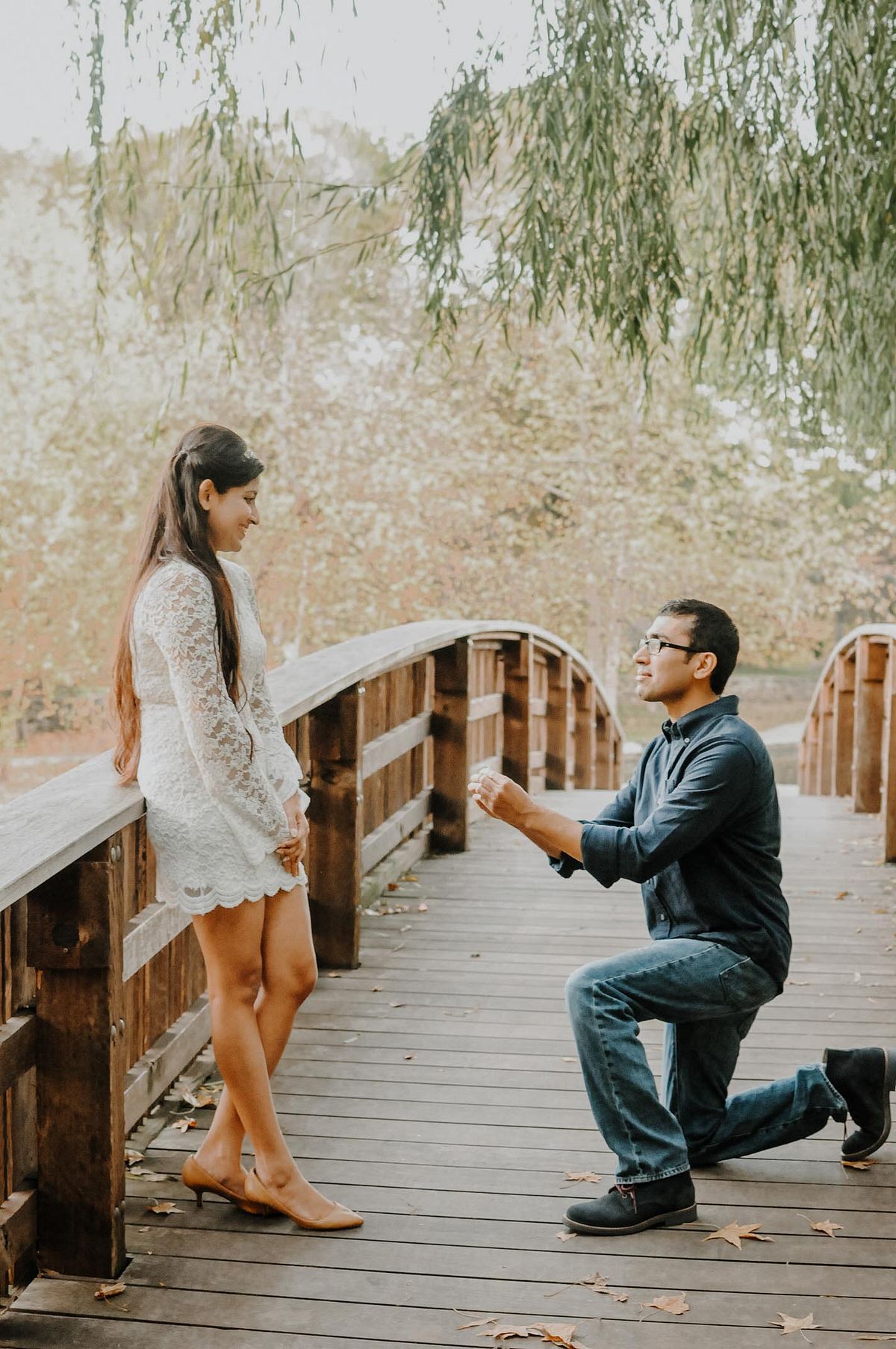 MOVEMENT
Photos might only capture 1/4000th of a second (literally), but the tiny details of what's going on in that moment makes all the difference between a beautiful photo full of life and feeling, and a photo that just feels "meh." Adding movement to your engagement photos can be done in a few ways, like leaving your hair down and whipping it around a bit, but your clothing choices make a HUGE difference!
I recommend flowy skirts or dresses, tops with bell sleeves, anything with some fringe on it, wide leg pants that'll blow in the wind, or even something as simple as dangly earrings if you're not into the rest of that. Movement is huge is making your photos feel alive and candid rather than so stiff and posed, so focus on this one when choosing your outfits!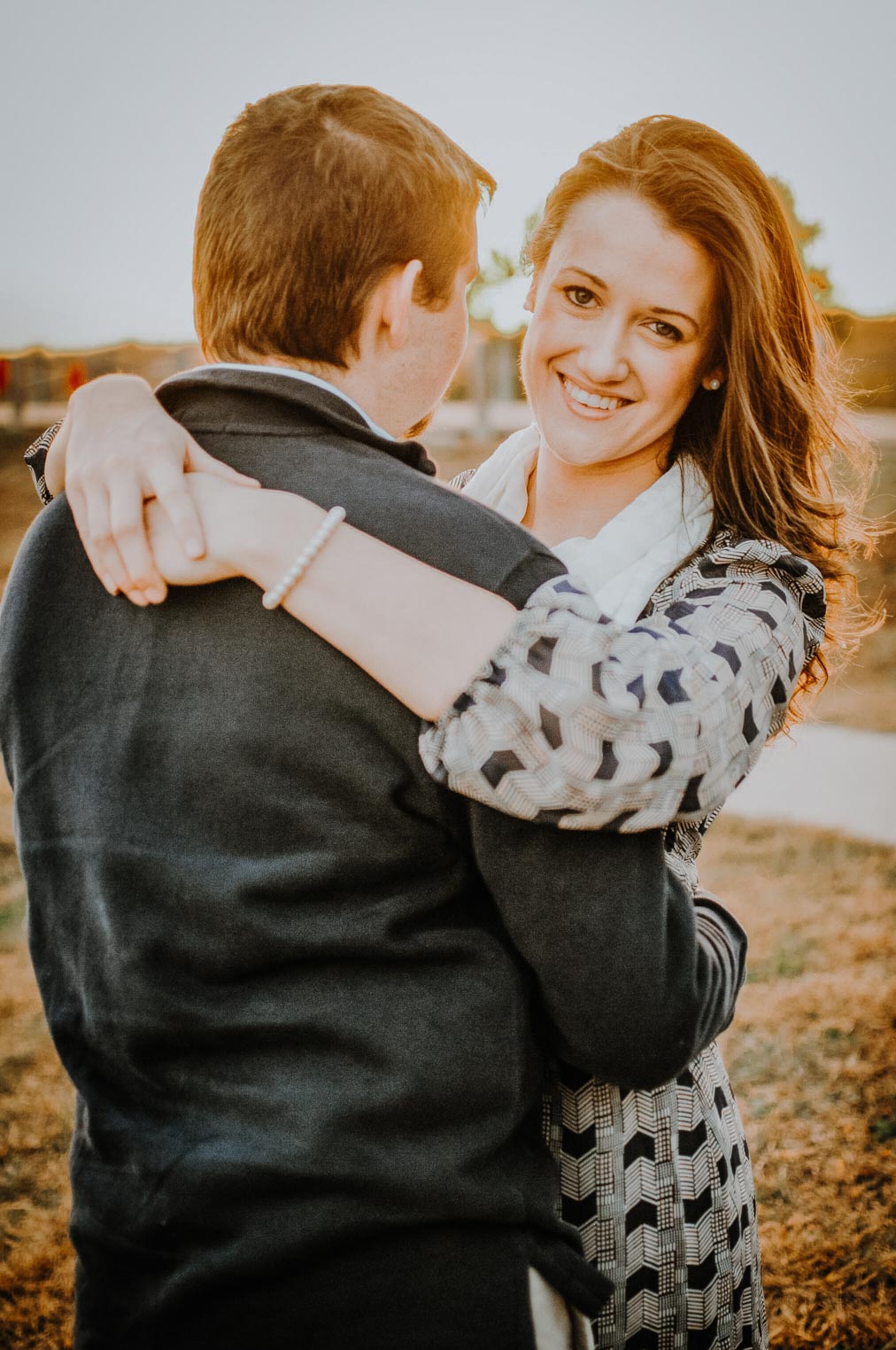 ENVIRONMENT
Where you get your pictures taken will also play a big part when it comes to what to wear for engagement pictures. Getting pictures done at the park? Go for linen or chiffon and something more casual. Getting pictures done at a bar? Get dressier and wear a bright pop of color to stand out from the busy scene behind you. Will you be indoors? Outdoors? Is it summer, winter, or in between? You can definitely make a lot of things work in different environments, but a super stiff outfit might not be the right outfit for a beach engagement even though it would work really well in a city scene, and a casual outfit might not work as well with a city skyline background at sunset as it would for a cozy coffee shoot in your living room.
CASUAL OUTFITS
A lot of couples like to go with one casual outfit and one dressier one, but there's a right way to do casual. A more casual dress or skirt works, but also jeans, trousers, or even shorts can work well if done right! As long as your clothes are clean and you look put-together, any style can work for your engagement photos.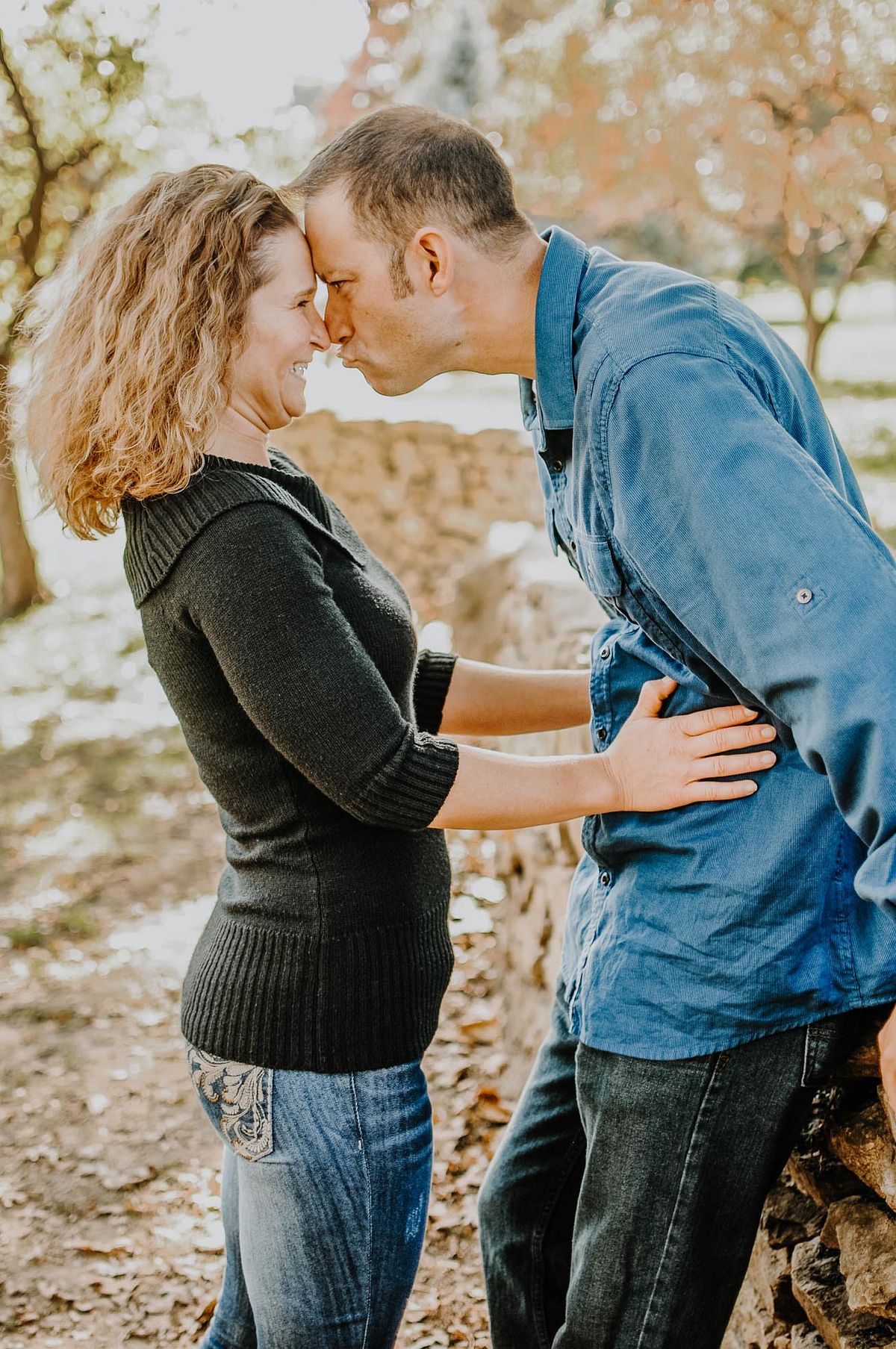 WHAT SHOULD GUYS WEAR
I always have a lot of couples asking, "what should guys wear for engagement pictures?" Let me quickly put a disclaimer that anyone can wear literally whatever they want...but in the context this is usually asked, here's my answer:

A button down, collared shirt can go a long way. You don't have to go with a full suit for the fancy outfit, but depending on your location, you might need to. Typically, women will pick out their outfits and it's good to just have the men compliment her choice. If she's wearing an nicer dress, wear slacks (my favorite) or nice, dark jeans. Khakis/chinos also work well if you're doing an in-the-middle-of-fancy-and-casual look, and transition to a casual outfit pairing super well, too. You can also make a half-outfit-change, and just switch out your top or bottom so you get some variety without having to pack a whole second outfit.