One of the first (and most difficult) decisions every couple needs to make when starting to plan their wedding is choosing a wedding photographer. This is typically done a year or more out because a lot of wedding photographers get booked quickly. I know for myself, engagement season is typically December-February and I'll book weddings as far as 18 months in advance!
Couples face TONS of options when it comes to wedding photographers (I think I counted 4000+ in my own market of Kansas City) so the process can seem incredibly overwhelming. Not only are there so many to choose from, but each photographer has their own unique style. Do you want every single moment documented no matter how silly you look? Do you want your photos to appear as though they came straight out of Vogue? Somewhere in between? Never fear, that's where I can help. Keep reading to learn all about the most popular wedding photography styles and what sets them apart from the rest.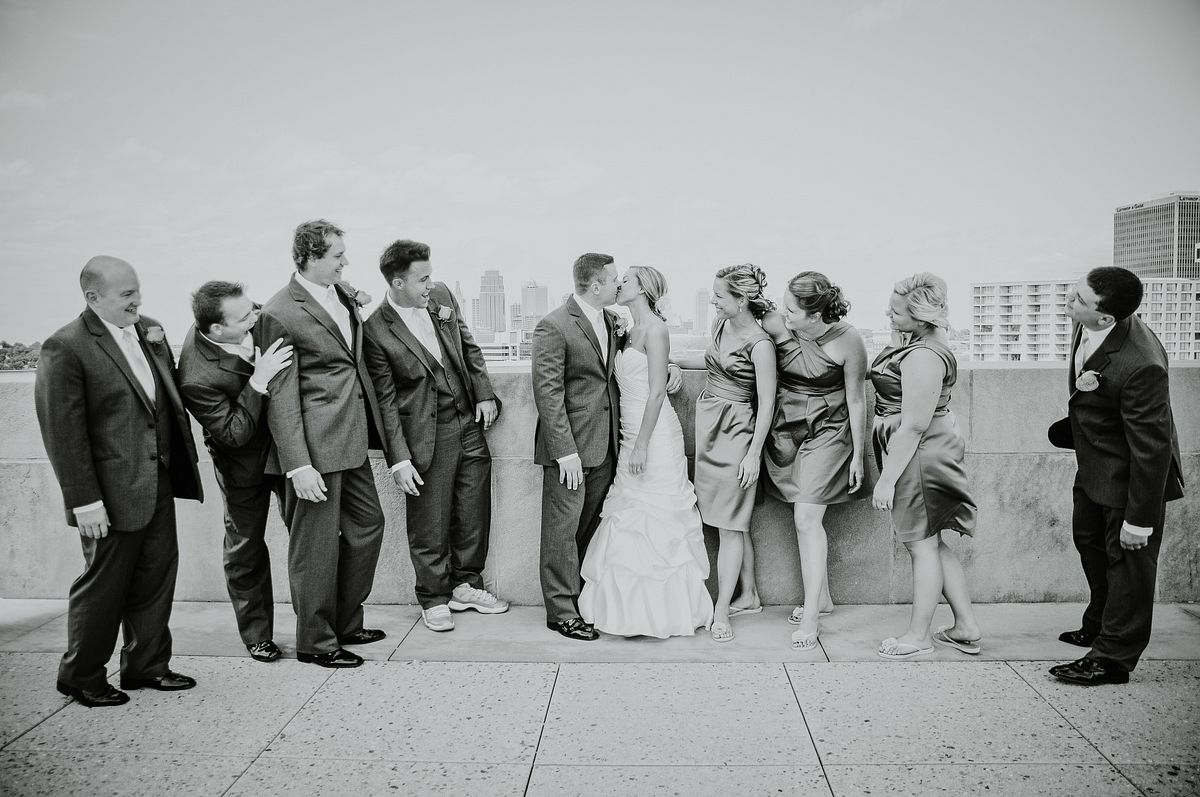 When it comes to understanding wedding photography styles, there are three main components to keep in mind.
The photographer's approach. Is their style more traditional and posed or do they like edgier images? Do they capture everything about a wedding day, even some images that might seem goofy or is everything more conservative? This is something you can get a feel for by going through the photographer's galleries. But don't just look at the first few photos on their website and think that's enough; go through an entire gallery of a wedding they photographed so you can truly see their style.
The photographer's equipment and format. This part is a bit technical, but it does play a factor in photography style. What type of camera do they use? What type of lenses do they have? Do they use off camera lighting or do they use natural light only? Do they use digital, film, or both? Keep equipment in mind when you interview potential photographers.
The photographer's editing and post-processing techniques. With all of the software specifically designed for photography, photos can be edited in a variety of ways. The saturation can be lessened for a moody look. The photographer can add filters for a soft, ethereal look. They can even overlay a design to make your photos a work of art.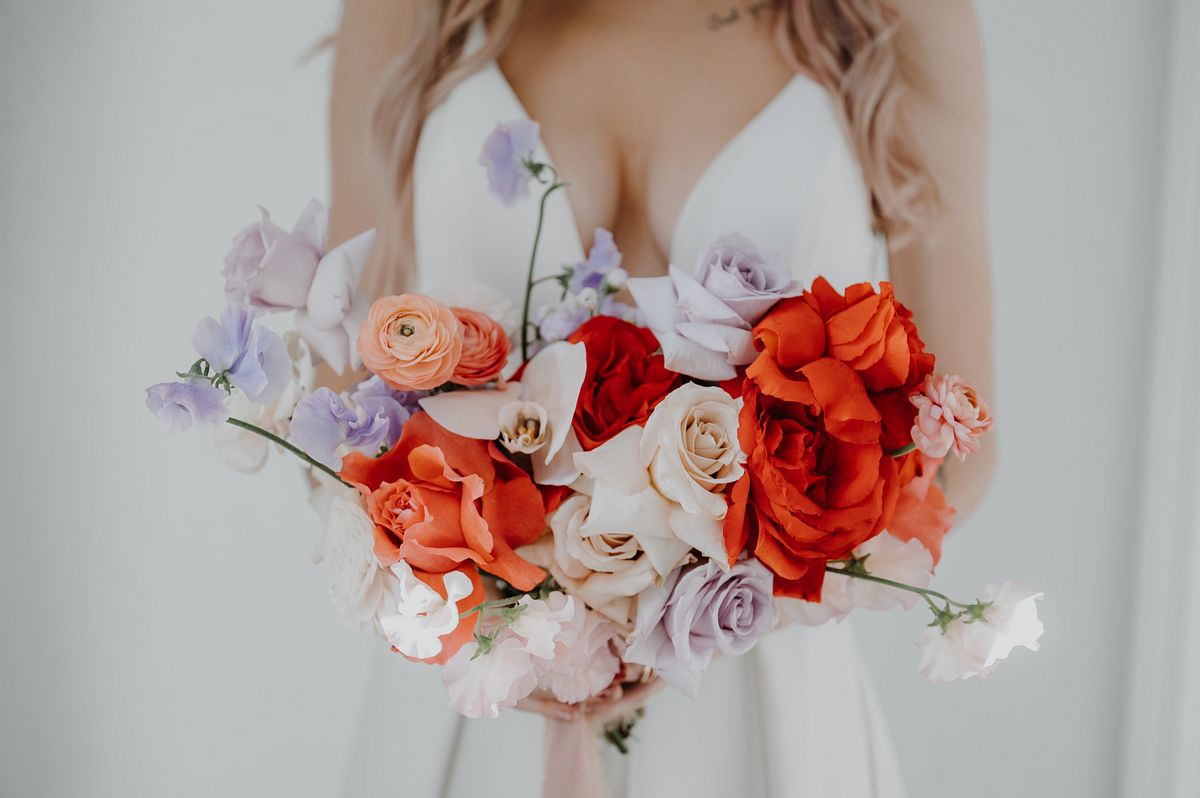 I'd say there are two main categories when it comes to Wedding Photography Style: Shooting Style and Editing Style. Let's first look at shooting style.
1. Photojournalistic
Photojournalistic, also referred to as documentary, is one of the most popular wedding photography styles, and with good reason. While the true definition differs from photographer to photographer, these are usually candid photos that make you feel like you're immersed in the event as it happens in real time. For a true photojournalistic style, there is absolutely no posing. Think of the photographer as someone who's shooting a wedding for a newspaper.  They are simply there to document what happens. Now, of course, most photographers, even if they are photojournalists, will do some posed family pictures or a portrait of the couple. The bulk of what they shoot, though, is candid, unposed photos. This is not to say that on your wedding day, you can't ask your photographer to take some posed photos for you (the bride and bridesmaids toasting champagne on the bed, for example), but the photographer themselves won't be coming up to you with pose ideas throughout the day or moving you to places with better light.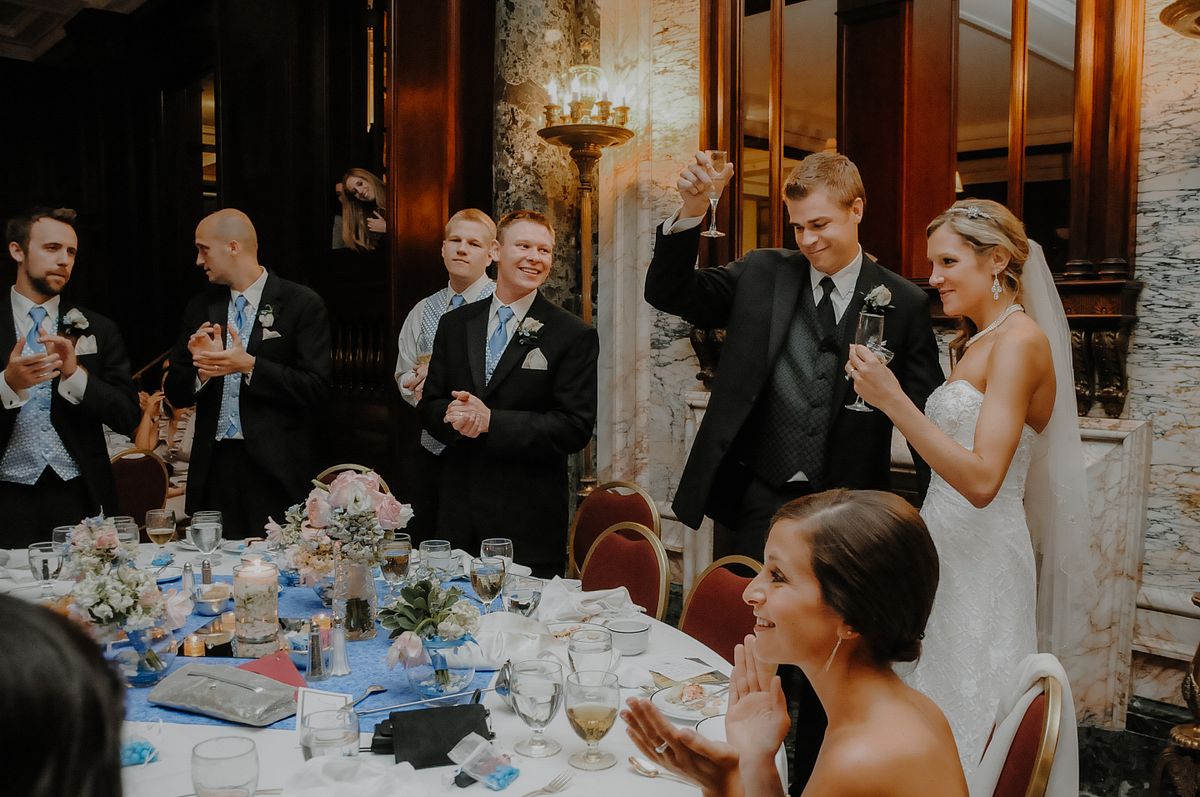 2. Editorial
Think of the editorial photography style as your own magazine photoshoot, like something out of Vanity Fair or Vogue. It's often confused with the photojournalistic style, but there are some distinct differences. Editorial Photography at its heart is storytelling photography. So think of the photographer as more like the director of a movie. This allows them to set up shots with lighting, use locations they scout ahead of time, use props, etc to get you guys to interact naturally, to allow you to unfold in front of the camera. Some editorial photographers are highly stylized, bringing multiple off camera lights, colored gels and props to make your wedding photographs truly epic.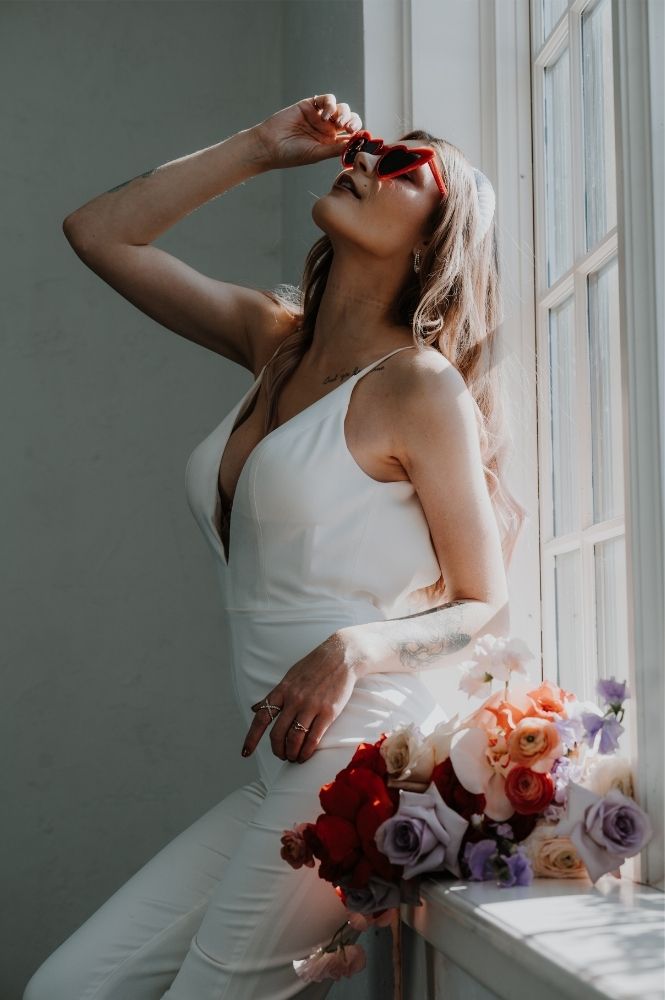 3. Traditional

Typically, traditional/ classic wedding photography is the kind you see in most bridal magazines. These photographers often photograph the trends of the day, whether it's the dress hanging from the rafters, "lay flat" shots of the rings and flowers, a traditional first look, group portraits, etc. It's typically a mix of some journalistic images and some posing, shot in such a way as to highlight the photographer's distinct editing style.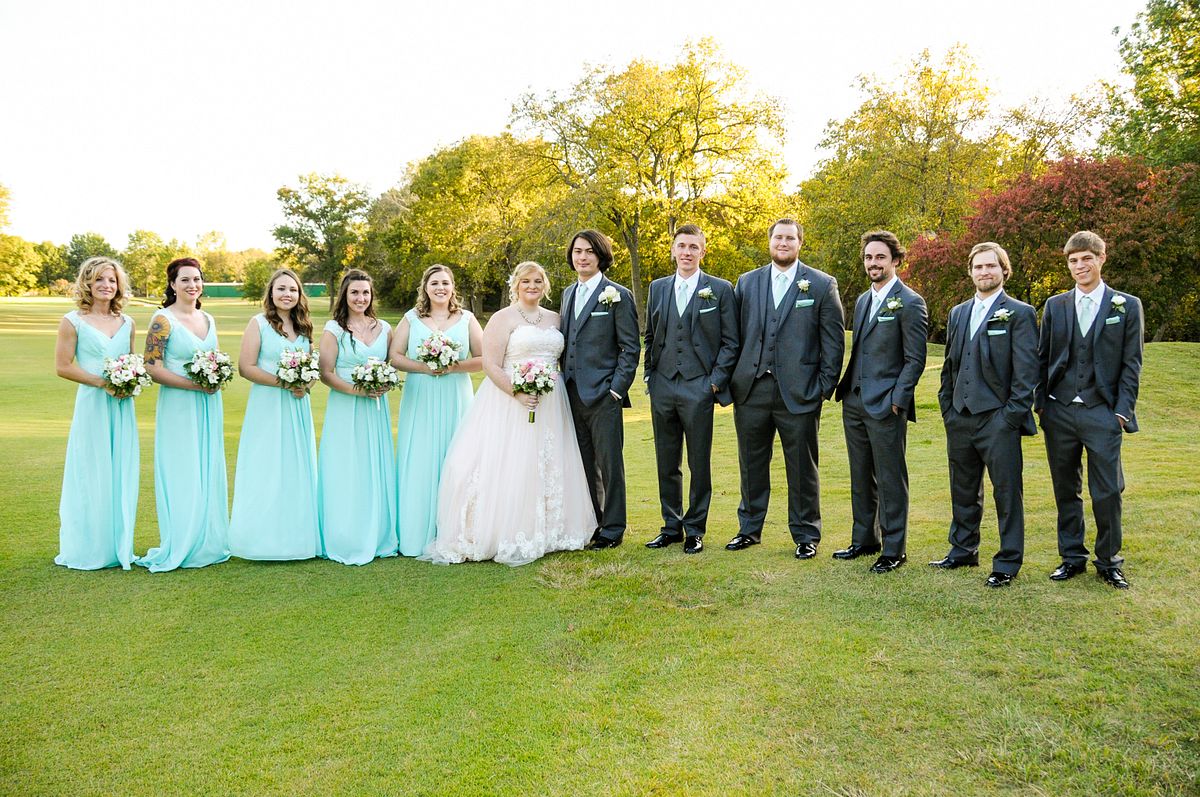 Now that we've looked at the top 3 shooting styles of wedding photographers, let's look at the 5 most common editing styles.
1. Light and Airy
When you envision wedding photos, the light and airy style is most likely what you see. These photographers shoot and edit in such a way as to make everything a little brighter and whiter than maybe even you'd expect. They like natural light, but typically are very proficient with off camera lighting as well (since their entire style relies on making sure there is plenty of light). You won't see a lot of dark colors, saturation, or shadow. Typically, photographers with this style tend to shoot in a more traditional/classic sense.
2. Black and white
Usually, all photographers will give you some black and white photos for your wedding gallery. Black and white photos can be created with black and white film or your photographer can take the digital color photos they took and convert them into black and white during the editing process. Each option offers different pros and cons, so be sure to chat with your photographer if black and white photos are important to you so they can use the correct gear for your style.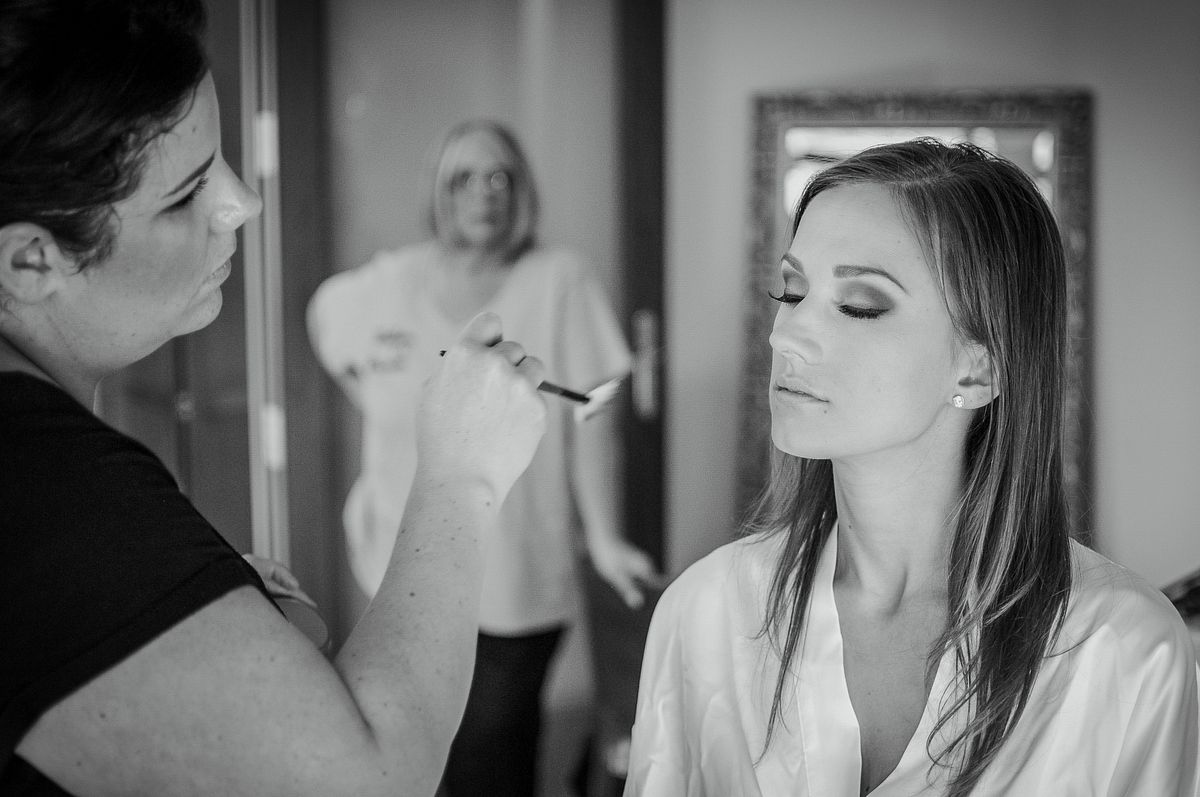 3. Dark and moody
The basis of dark and moody is using light to create drama. This light can be natural, like from the sun, or produced with lighting gear being brought in for the big day. The photographer will likely play with stark lines created by shadow and light. It's a very cinematic style of wedding photography. These photos are also usually enhanced in the editing process to give an even more dramatic feel.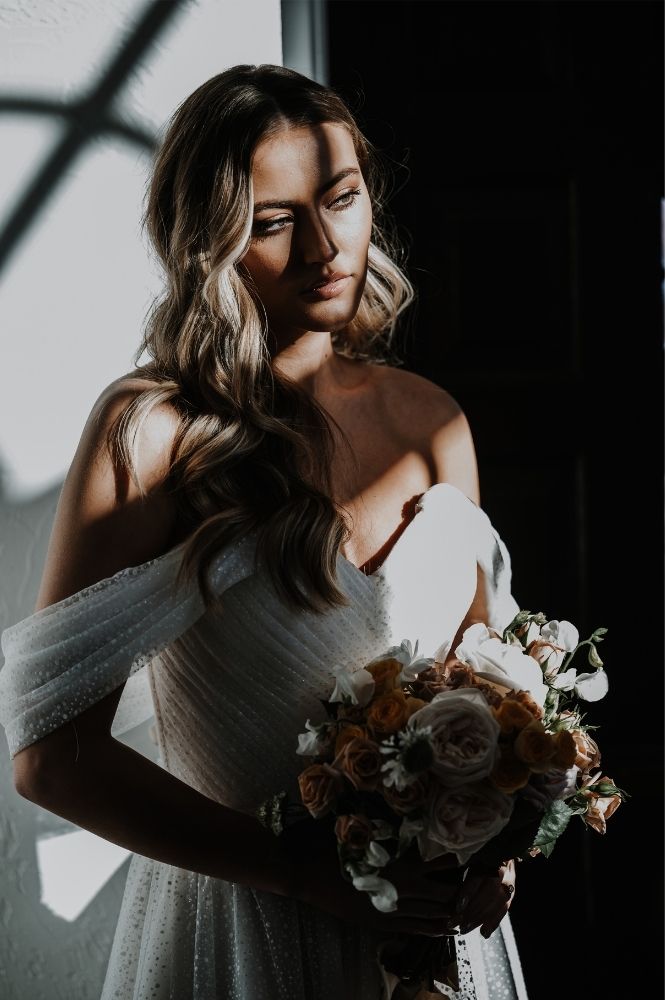 4. Warm
For warm photography, think of warm as a summer day look with orange and yellow hues to create a cozy and comfortable feel, almost like a perpetual sunset. The saturation on your photos will be cranked up to give it a punchy feel. We think this style looks especially great for beachside weddings or sunset weddings.


5. Desaturated
The desaturated style is similar in color to the moody style of photography, but not always in regard to the subjects. This means that your photographer won't pose you in a specific way to achieve moodiness but will instead alter the saturation of the photos. In post-production, the colors will be desaturated and muted to create a more earthy feel. This is another style of wedding photography that we love to see for outdoor weddings, especially in deep forests or on mountain tops.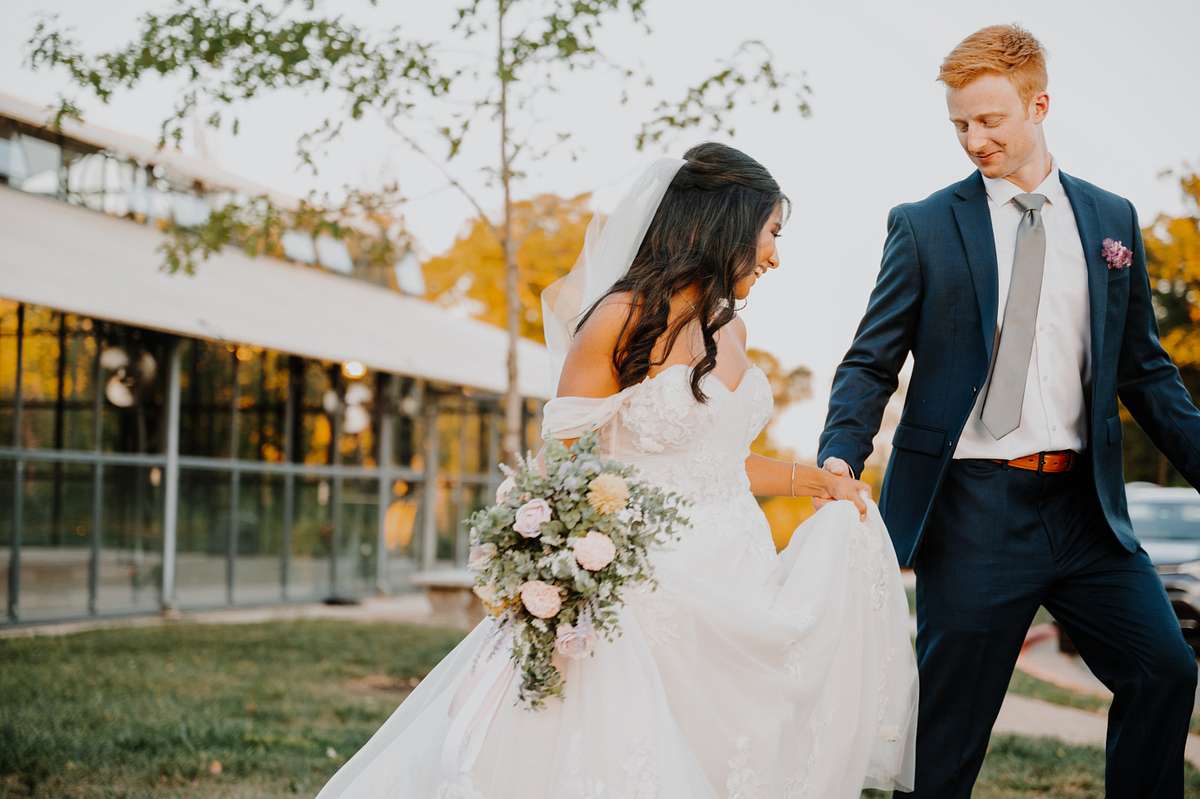 Now that you know some of the basic wedding photography styes, you can start your journey into researching and interviewing your favorite photographers. Again, make sure you look at the full gallery on the photographer's website to get a full spectrum of their work rather than just looking at a photo or two on their main page. Remember that there isn't a wrong choice, so try not to stress. No matter what style of photography you land on and who you choose to capture your wedding day, we know it will be beautiful.